Matthews and OFS have today announced the availability of an integration between two class-leading manufacturing technology platforms, with the launch of "iDSnet Manager – Powered by OFS". This integration will deliver a seamless connection between iDSnet and the dashboards and reporting systems produced by OFS. The combined software solution offering will create a truly paperless workflow system for production lines, while maintaining the significant cost-saving advantages of iDSnet's Package Code Management solution.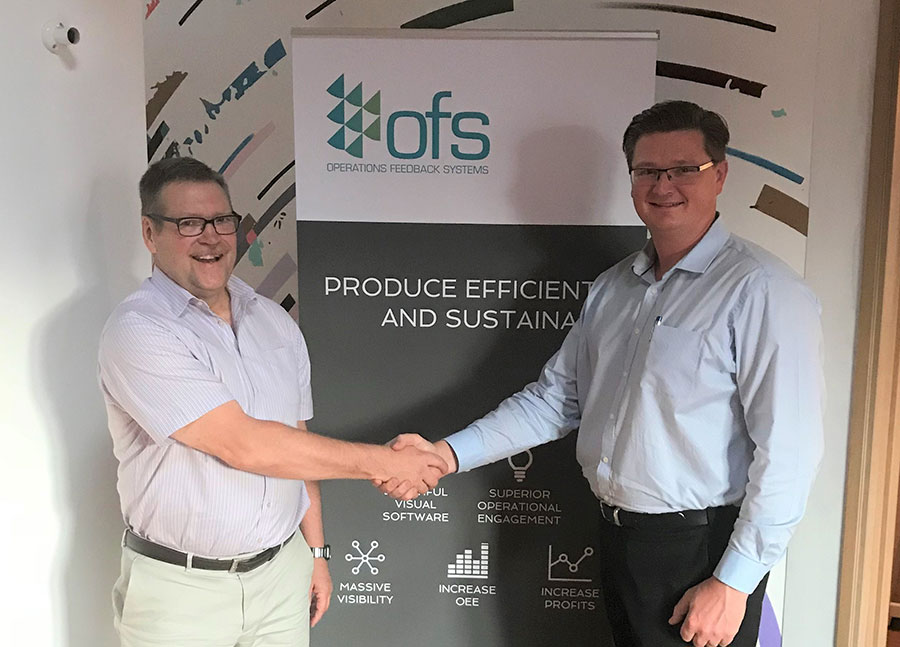 Matthews' CEO, Mark Dingley, said, "We are excited to partner with OFS to bring innovative paperless workflow systems and dashboards to our customer network nationally. OFS is a class-leading manufacturing productivity solution that, combined with iDSnet, will truly bridge the gap between manufacturing data silos."
The iDSnet product traceability solution has been established for more than 15 years and now has more than 300 customers nationally. The system has been designed to eliminate coding and labelling errors, make message design easy and centralise product ID management. While iDSnet already offers real-time production visibility and reporting, today's announcement and partnership with OFS will provide customers with a new level of dashboard functionality, providing deeper OEE (Overall Equipment Effectiveness) insights across the production line.
Mr Dingley said, "With the unrelenting pressure to stay profitable and competitive, the search for new ways to achieve continuous improvement in productivity, quality and service levels never stops.
"The rise of Industry 4.0 has seen Australian manufacturers begin to realise the benefits of automation and systems integration. The Matthews and OFS partnership will provide a powerful set of software tools for customers looking to take the next step in their production line systems integration journey."
About Matthews Australasia & iDSnet
Matthews Australasia is an Australian leader in coding, labelling and data capture. Our capabilities include applying simple alpha-numeric codes by small standalone printers, right through to designing and installing networked hardware and software systems for highly sophisticated, multi-faceted needs. iDSnet is a next-generation software solution with the power to transform your business. By integrating all of your coding, labelling and other end-of-line packaging equipment, such as vision systems, checkweighers and scanners, iDSnet delivers a more streamlined operation with quick changeovers, validation and error detection.
Find out more about the iDSnet Manager OEE Software by clicking here.