What retailers need to know about 2D Barcodes
Woolworths is already leading the charge with 2D barcodes introduced on meat and poultry in 2019. Now, more retailers can transition to 2D barcodes to enjoy the benefits.
Any transition needs a coordinated approach with focused program management, from proof of concept to pilot and roll out.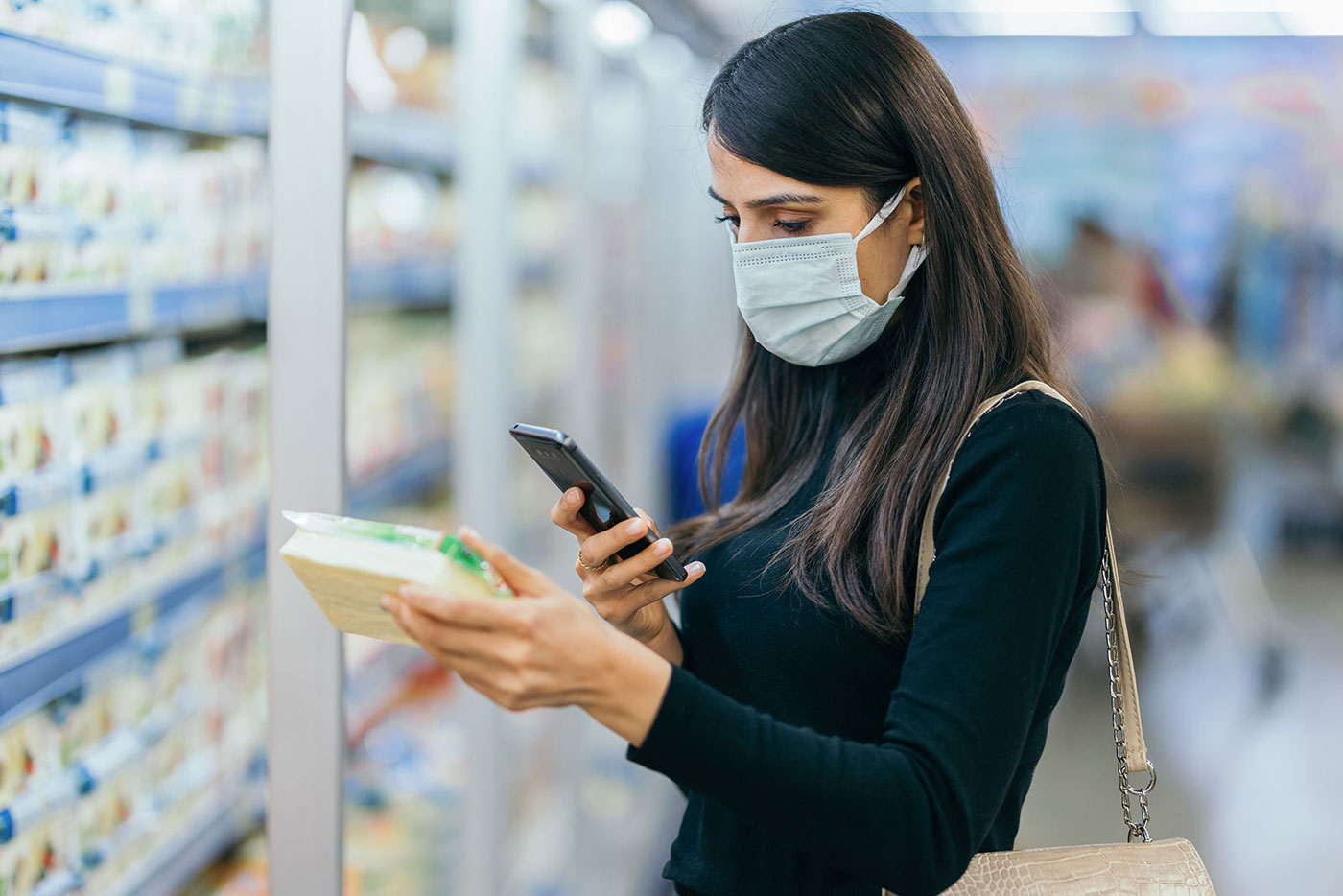 Advantages of 2D Barcodes for Retailers
The 2D barcode can hold a large amount of data, including pack date, product batch, expiry date and price, which means the following benefits for retailers:
More efficient inventory management: More accurate use-by date management enables automated markdowns and date-based discounts for better stock management.
Less food wastage: Better stock management and rotation means less food wastage and more progress towards sustainability goals.
Faster and easier recall management: Stop recalled products at or before POS for faster recall management and improved food safety.
Product authentication and traceability: Fresh food priced by variable measure, such as weight or count, can have the product identifier (GTIN), weight, count, and price encoded on the 2D barcode which supports better food traceability.
More accurate identification of variable weight articles: More accurate and faster identification of fresh produce at the checkout means fewer errors between varieties, faster transaction times, and more accurate inventory.
More efficient in-store processes: Woolworths reports up to 21% improvement in staff productivity thanks to 2D barcodes. For example, store teams don't need to enter expiry dates manually to markdown an item – they simply scan the code and print the label.
Error protection: 2D barcodes are equipped with built-in error protection keeping data intact and readable even when the code is scratched, ripped, or marked through.
How to Transition to 2D Barcodes
Create the use case
Work out how 2D barcodes will be used in the retail environment and develop a project plan for pilot and rollout.
| | Retail POS use case categories | Possible supporting data |
| --- | --- | --- |
| | Inventory management - maintain FIFO, inventory accuracy, availability and location insight, avoid waste, ensure freshness | GTIN + batch/lot number, serial number |
| | Variable measure - account for differences in Count, weight, or dimension changes, encode price | GTIN + count of Items, net weight, price, expiration or best beforedate |
| | Safety - brand integrity, prevent sale of expired or recalled product, fight counterfeiting | GTIN + batch/lot number, expiration or best before date, serial number |
| | Consumner engagement - access to brand authorised info, promotions, recipes, opportunities to engage with the brand | GTIN + use of GS! Digital Link URL |
| | Retail POS use case categories | Possible supporting data |
| --- | --- | --- |
| | Traceability - product authentication, ingredient sourcing info, supply chain visibility, consumer trust. | GTIN + batch/lot number, serial number, country of origin |
| | Sustainability - recycling info, enables circular economy, waste prevention, farm-to-fork | GTIN + expiration or best before date |
Evaluate and upgrade scanning infrastructure
Evaluate and upgrade your hardware and software infrastructure across POS and beyond:
POS scanners at checkouts
Hand-held devices
Weigh-labelling machines
Barcode scanners in retail environments have traditionally been linear (laser) scanners, which can only scan linear or 1D barcodes.
For 2D barcodes, retailers will need to upgrade to optical (camera-based) scanners. Optical scanners take a picture of the barcode and analyse it to apply the proper decoding algorithm.
Optical scanners need to be configured and activated to process currently used symbologies such as the EAN-13, UPC-A barcode, GS1 DataBar and 2D barcodes such as GS1 DataMatrix, Data Matrix and QR Code (with GS1 Digital Link).
Work with solution providers as early as possible in the process to ensure a smooth transition.
Staff training
Ensure employees understand the difference between 1D and 2D codes, and how to scan them effectively around the store and at the checkout.
Test, learn, repeat
Continually focus on testing and learning to find opportunities for improvements and get the best return on investment.
Stay up to date with the latest on 2D Barcodes – follow Matthews Australasia and GS1 Australia.
2D Barcode Checklist
Update scanning and software infrastructure so it can recognise Application Identifiers (AIs) and store the data in their respective fields in the database. At minimum, retailers need to scan, process and store AI (01) + 14-digit GTIN in traditional GS1 element string syntax or GS1 Digital Link URI syntax. If additional AIs are present beyond what the system can process, it should be able to recognise the AIs without rejecting a barcode's scan.
Collaborate with trading partners to share data – If a retailer POS system is expected to reject recalled items based on batch number, it will need the latest list of recalled GTIN and batch/lot combinations from suppliers.
FAQs
What is the cost of moving to 2D barcodes?
The biggest cost for retailers is to upgrade their POS infrastructure to allow for 2D scanning. This cost will vary depending on the retailer.
How can retailers get started with 2D barcodes?
Build a business case and ensure there is focused project management from the start.
Start discussions with your solution providers early. They can recommend and help guide you towards the right scanning infrastructure for your needs, which will ensure a smooth transition to 2D barcodes.
What are GS1 Application Identifiers?
GS1 Application Identifiers (AI) are used to enable scanners to understand what information it is reading. An AI code is required in front of each piece of data.
Each AI is a numeric code made up of two, three, or four digits.
Common AIs include:
01 Global Trade Item Number (GTIN)
391 Sell price
310 NET weight in kgs
17 Use by/ Expiry date
15 Best before date
10 Batch/Lot number
What additional data will be available at retail point-of-sale?
The data encoded in 2D barcodes and used at retail POS will vary depending on the use case, as outlined in the table of use cases above.
For example, for inventory management purposes, the 2D barcode should encode the GTIN, batch/lot number, and serial number.
How will multiple codes on pack, including 2D barcodes with more data, impact scanning at the checkout?
To date, evidence from implementation in Woolworths shows that scanning of 2D barcodes is just as straightforward, efficient and fast as scanning 1D barcodes.