Carton barcodes that work for your business
Barcodes are typically required on shipper cartons to satisfy retailer demands for barcode compliance. If you have a dedicated carton for each product (or SKU) you manufacture, these barcodes can simply be printed with your carton artwork. Alternatively, you can use a generic carton, with product specific information printed and applied to the carton within your production facility.
Get the correct barcoding for your cartons with Matthews. GS1 Australia coordinates the use and allocation of all retail and trade barcodes in Australia. Because Matthews is a GS1 Strategic Alliance Partner, we can help you implement the right technology solution and label formats for your application.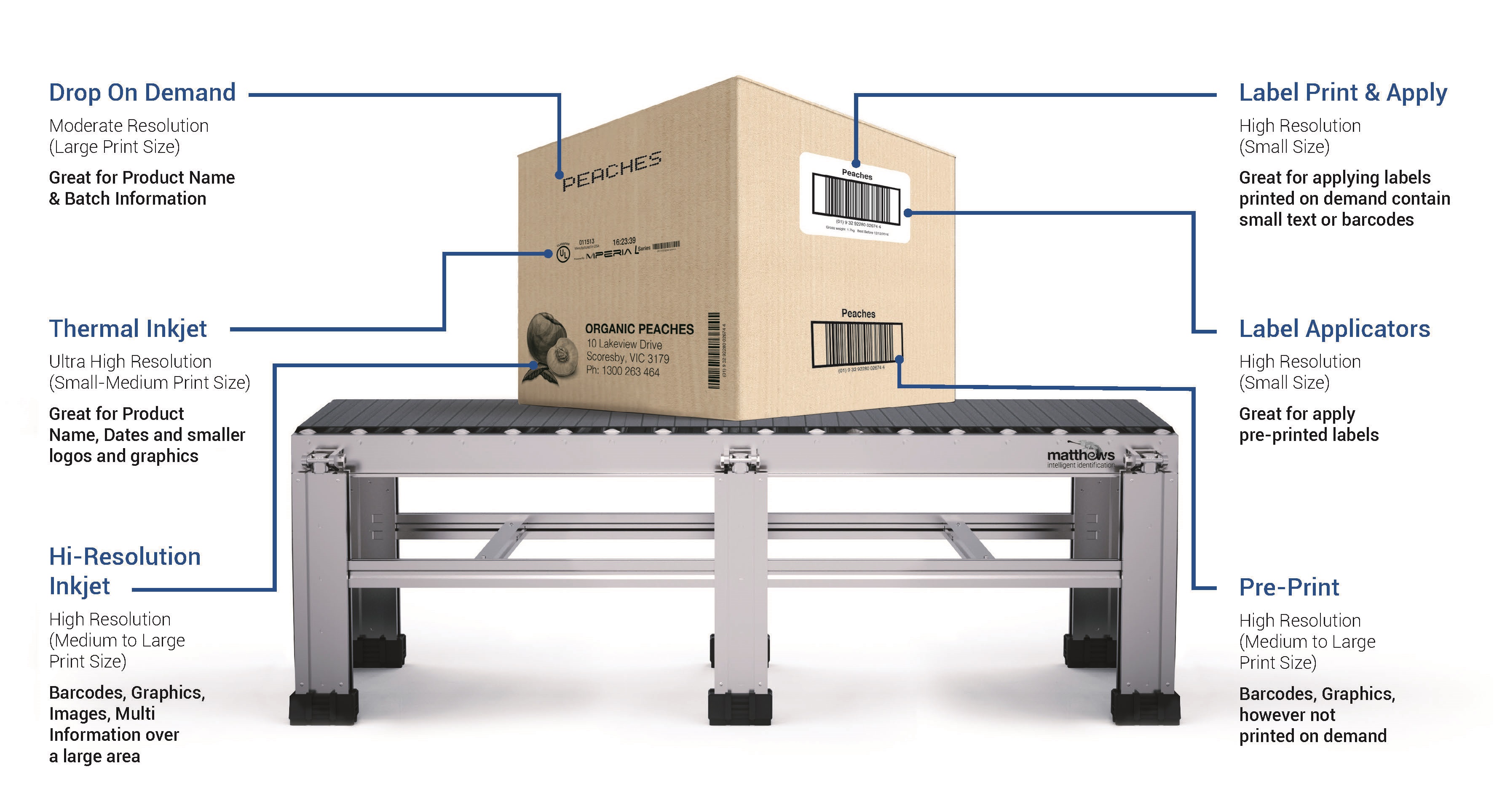 Fast and easy carton labelling
Barcode labels are the preferred method for applying barcodes to generic cartons in Australia. It is possible to print barcodes using inkjet technology, however this method is not acceptable to major retailers, and so is not recommended unless the barcode is for your own internal use.
Labels for carton barcodes can also include human readable information (e.g. use-by dates and product descriptions), potentially eliminating the need for inkjet coding of cartons. Barcode label formats are typically ITF-14 or GS1-128. GS1 compliant labels are used internally to track the carton and externally to meet retailer requirements. We will work with you to determine the best solution for your needs.
Our carton barcode printers are highly flexible. Carton labels can be applied automatically at high speeds (up to 70 labels per minute) on the packing line, or off-line by hand.
Streamlined carton coding
Inkjet technologies can be used to print best before dates, use by dates and batch information on cartons, as well as for branding.
Eliminate carton labelling and coding errors
With years of industry experience and technical know-how, Matthews will help you avoid any coding and carton labelling errors. We design solutions that not only code and label the carton, but also verify the information has been coded correctly.
Areas We Service
We're proud to supply premium coding and labelling systems and software Australia wide. Our innovative products and solutions are available across Melbourne, Canberra, Sydney, Brisbane, Darwin, Perth, Adelaide, Hobart and everywhere in between. Get in touch with our team today to see how your business can benefit.
Videos
---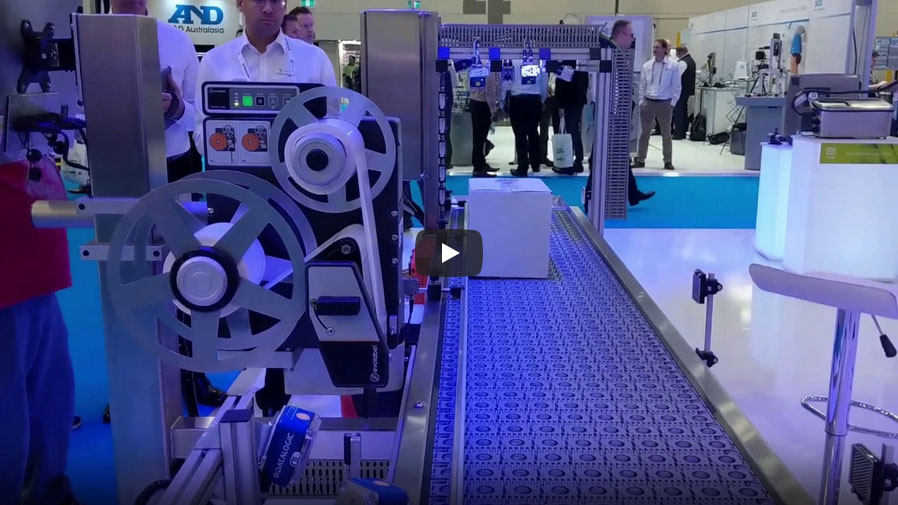 Label Printer and Apply System - Live Demonstration
At AUSPACK 2019 we demonstrated our Evolabel Label Printer & Apply System (LPA). Label Print Applicators (LPAs) are used for applying product specific information to different types of products, generally cartons or pallets.This solution ensures the right code goes on the right product at the right time.