Learn more about the benefits of planned maintenance programs by downloading our Ultimate Guide to Total Productive Maintenance!
Download Now
Most of us keep our cars well maintained – when it ticks over to 50,000km you take it into the garage for a service. It gets an oil change, a tyre realignment and new wiper blades, maybe even some new tyres if you're lucky. When you drive away at the end of the day, you have peace of mind that your car will safely get you from point A to point B.

The same way that your vehicle needs planned maintenance to ensure it performs at its optimum for longer, so does your coding and labelling equipment.
What is planned maintenance?
Also known as 'preventative maintenance' or simply by the initials PM, planned maintenance is the process of providing regular maintenance, cleaning and minor repairs rather than waiting until equipment breaks down. Its main objective is to maximise performance by keeping your equipment running as safely as possible for as long as possible (without deterioration or the occurrence of costly, unplanned failures).

Reliability is a major consideration when it comes to the purchase of coding and labelling hardware. Whilst you hope that it will remain reliable, it's still important to manage the risk of a critical system component failing. Such occurrences often mean that the equipment is unavailable until its repaired.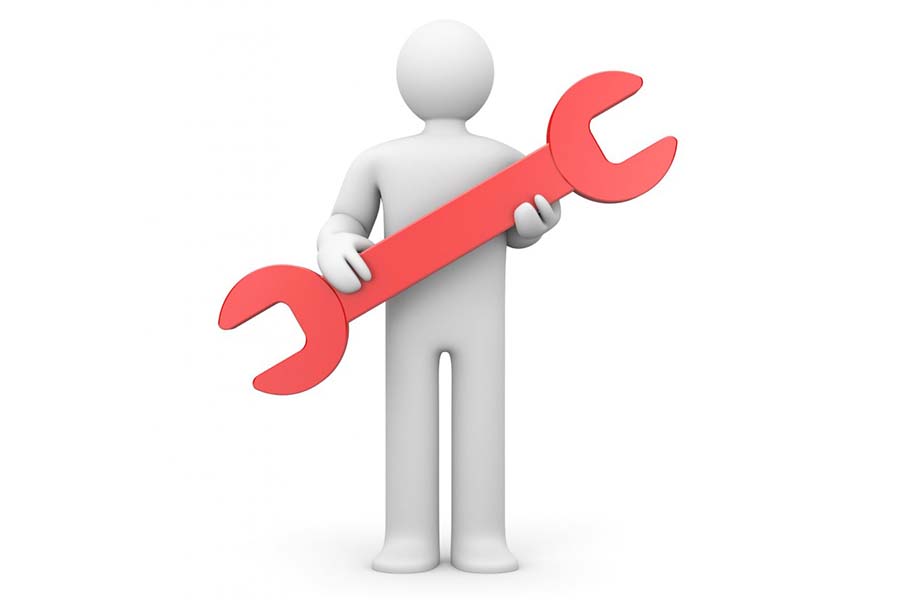 This sort of downtime can be incredibly costly, as it means that your plant is unproductive.

You increase the lifetime of your equipment and improve print quality, however, with a planned maintenance program that has been tailored for your needs. The use of minimal supplies to keep your system in tiptop condition is far more cost-effective than investing in replacement equipment each time minor failures become major malfunctions.
3 essential steps to follow
Here are three essential tips to implement when building a PMP that you can rely on:
1. Build a schedule (and stick to it)
Your schedule for planned maintenance tasks can be based on:
equipment running hours
number of items produced
or other measurable factors
Staff are also able to perform daily tasks.

At the end of the day, it's important to plan maintenance in such a way that, when it is scheduled, it can be undertaken with minimal interruptions to your operations and with the most efficient use of your maintenance resources. Managers can, for example, reassign work schedules so that production isn't affected whilst maintenance is underway.

When building your plan, it really pays to work with a skilled maintenance provider.
Which leads us to the second point...
2.Choose the right provider
Ensure that you choose a provider who will tailor a planned maintenance program according to your business and production requirements. Take into account their knowledge of your systems, as well as their ability to source spare parts (which is a time-consuming task for any business). The right provider will also ensure that the preventative maintenance procedure suits your equipment and operating parameters (which may change over time).
3.Focus on your staff
Keep in mind that planned maintenance starts on the inside. Whilst staff can undertake some tasks to ensure that equipment runs at its optimum, this approach is only effective if your operational staff have the correct training and know how to properly conduct maintenance. Some tasks, for example, contain unusual operations or involve multiple steps that have to be completed in a specific sequence. You may also be contending with new staff who haven't ever conducted maintenance before. This is where your chosen maintenance provider comes in – providers like Matthews can assist with ongoing training for your staff. Ultimately, having skilled staff perform regular maintenance checks and regular visits from experienced service engineers will help to minimise the risk of equipment failure (and a lot of expensive downtime). No matter what the upfront costs are, rest assured that major cost outlays will be reduced when and if your equipment fails.

Matthews offers a wide range of service agreements to match your needs (depending on your production requirements, whether you utilise a self-maintain approach or whether you rely on external support in supplementing your resources). Contact us to learn more.