Here are some of the top benefits of 2D barcodes:
Saves on packaging space
2D barcodes can embed a significant amount of data into one compact symbol, which saves on valuable packaging space for brand owners.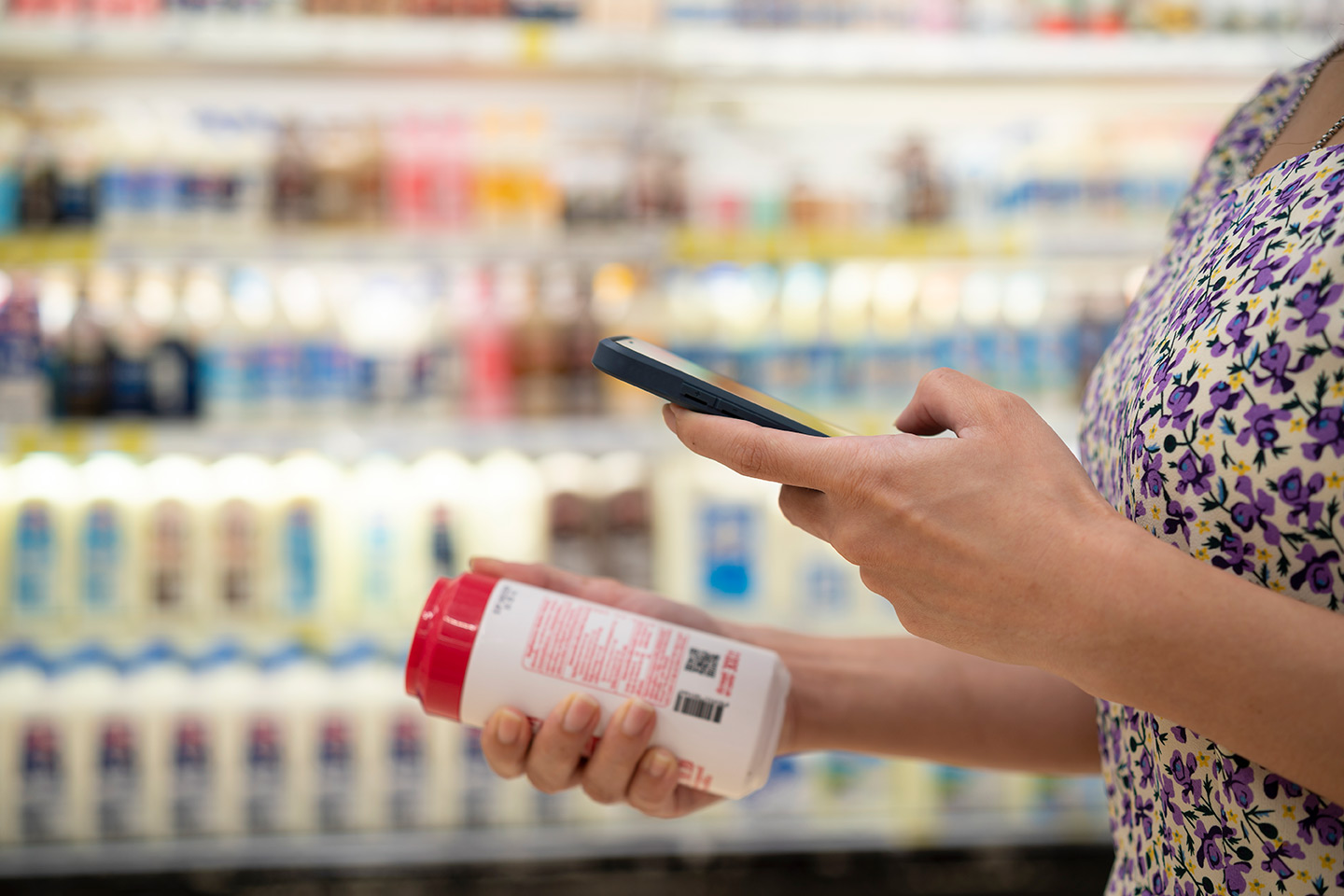 Improves traceability and recalls
2D barcodes allow retailers and suppliers to pinpoint which specific batches are affected and trace it back through the production line for faster and more accurate recalls. This creates a safer supply chain.
Gives retailers more control
Embedded data, such as best before or use-by dates, helps retailers solve the problems of timely stock rotation and management for meat, seafood, deli, dairy, bakery, and packaged fruit and vegetables.
Product authentication
Use 2D codes to battle counterfeiters and build consumer trust. Consumers can scan the code using their smartphone to quickly check the authenticity and provenance of products, which increases food safety and consumer confidence.
Less food wastage
It's easy to identify when products are reaching their expiry or best before dates, meaning retailers can apply automatic price mark-downs for any products approaching expiry and avoid food waste.