Like older workers help optimise your business, packaging improvements help optimise your supply chain
LEARN HOW
Could engaging older employees in the workplace solve the skills shortage?
As the manufacturing industry continues to evolve, a challenge is looming: an ageing workforce.
By 2050, those aged 55+ are expected to make up about 40% of the adult Australian population.
According to Labour Market Insights, the average age of Australians employed in the manufacturing sector is 48. This is eight years older than the average of 40 years across all jobs.
With many workers in the manufacturing industry rapidly approaching retirement age and a widespread labour shortage, manufacturers who act now to retain and recruit older workers can give themselves an advantage.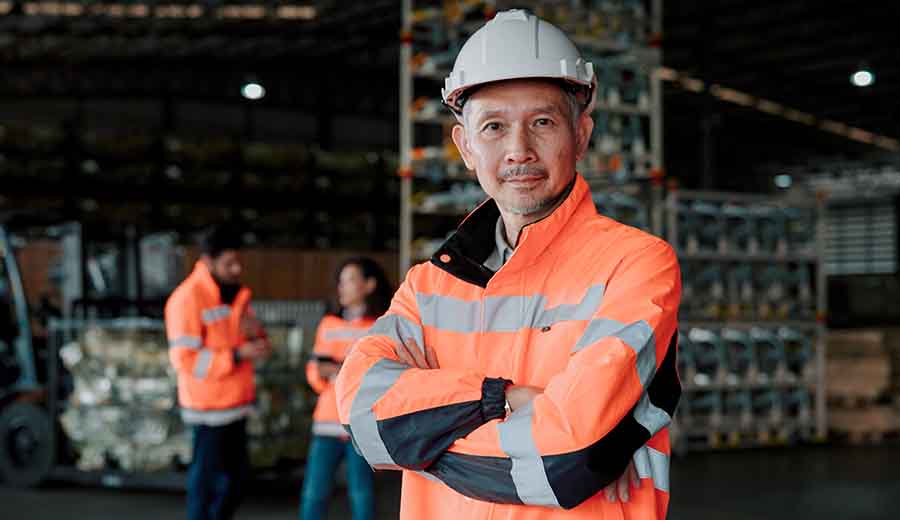 What is stopping employers from hiring older workers?
Almost two-thirds (65%) of HR professionals surveyed in the Employing Older Workers Report 2023 by the Australian HR Institute said they are currently experiencing recruitment difficulties.
Yet, only a quarter is open to hiring people aged 65 and above "to a large extent", and just over half (56%) say that they are open to recruiting people aged between 50 and 64 "to a large extent".
The barriers and influences that impact the recruitment of older workers vary greatly depending on the employer and can include the following:
Myths and misconceptions about mature aged workers (for example, they won't be able to keep up with technology)
Too many other recruitment pressures and demands to manage
Not seeing a need to address the recruitment of mature-age workers
A belief that they are less productive and motivated than younger workers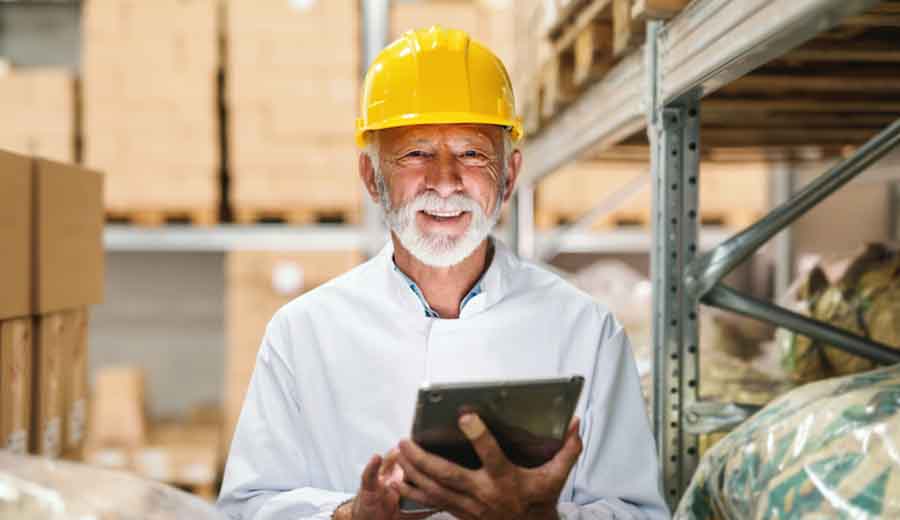 How recruiting older employees can reap the rewards for manufacturers
Older workers will have a critical role to play in helping to address talent shortages in manufacturing, and bring many unique benefits to the workplace:
Older employees are loyal. They stay with their employer for a more extended period, thus offer a high degree of reliability and commitment.
Older workers are high performers. In the "Employing Older Workers Report 2023", more than two-thirds (69%) of HR professionals reported no difference between younger and older workers regarding job performance and concentration. Moreover, over a quarter (27%) ranked older workers as performing higher, compared with just 5% who believe younger workers perform better.
They bring a wealth of experience. Their significant length of service, investment in training, and wealth of accumulated knowledge can add value to your business.
Employers can be seen as part of the community by mirroring the community. Respond to the changing age profile of your customers by reflecting this in the workforce.
Employers can access financial incentives. Recruiting older employees means you can take advantage of government-funded financial incentives, provision of special training grants and support for job creation.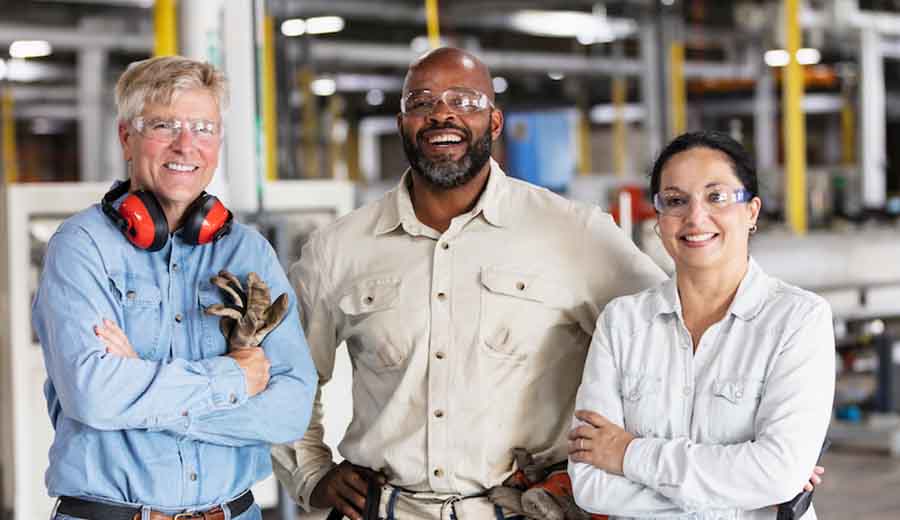 Strategies to engage mature aged workers
The reality is that as we live longer and can work more flexibly, people who enjoy their jobs want to keep working. According to The Guardian's 2022 research, being age-inclusive and giving older people more support and options to continue working would result in more Australians choosing to work into their 70s.
So, how can manufacturers attract mature-aged workers and keep them engaged?
Here are some top strategies:
1. Provide the opportunity for employees to take on new challenges
More than 50% of mature workers report that they are not given equal access to training or other opportunities to maintain or upgrade their skills.
As retirement approaches, "traditional career paths" such as promotions become less critical for most employees. But they still desire professional development.
Work with employees to identify possible projects and skills learning that are challenging. For example, this might be training in the latest technology and processes on the factory floor.
2. Bring together older and younger workers to share skills
Bridge the generation gap and create opportunities for older and younger employees to work together. This fosters mutual understanding and knowledge sharing. Mentoring is also a great way to tailor job roles to older workers' strengths;for instance, where they can no longer do the physical work but can help skill up younger workers. Manufacturers can also encourage cross-generation or reverse mentoring, where younger employees share their skills with older colleagues.
3. Highlight your flexibility
Just like younger generations, mature-age workers are motivated by minimal commuting time, flexible work hours, and the ability to work from home.Highlight your flexible working arrangements in recruitment materials to match the priorities of older job candidates and retain older workers. This could be part-time, reduced hours or different start/finish times that let them fulfil their caregiving responsibilities or look after grandchildren, allowing them to design the work-life balance they desire.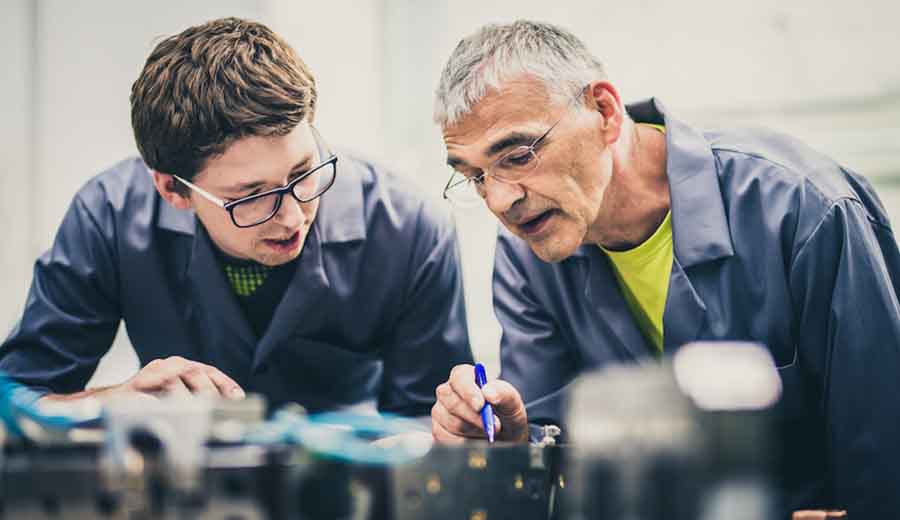 4. Make strategic changes to improve the workplace
Consider how you can adapt your processes and work environment for older workers. For example, in 2007, automaker BMW realised that the average age of the plant's workers would rise from 39 to 47 by 2017. However, they wanted to ensure they retained their valued older workers while not suffering a drop in productivity.
The solution was to design ergonomic workplaces and rotate workers every couple of hours. For example, workers were given weight-adapted footwear to reduce joint strain, and barbershop-style chairs were introduced to allow staff to work sitting down or to relax for short periods during breaks. In all, they made 70 small changes to reduce the chance of errors and reduce physical strain. Somewhat surprisingly, productivity increased by 7% and absenteeism fell below the plant's average.
5. Involve older workers in decision-making
Only 45% of older workers feel they have supportive leaders who value their contributions. By inviting the perspectives and input of older workers, you can not only tailor the workplace to their needs but also reinforce their sense of belonging and value.When BMW's top management knew they needed to make changes, they asked their older workers how to improve things.
6. Offer age-appropriate health and financial programs
Provide benefits that promote physical and mental health. For example, you might offer ergonomic assessments, health screenings, or wellness workshops.It's also worth thinking about what employees in the pre-retirement stage of their life will be concerned about – consider providing access to personal financial advice and retirement planning.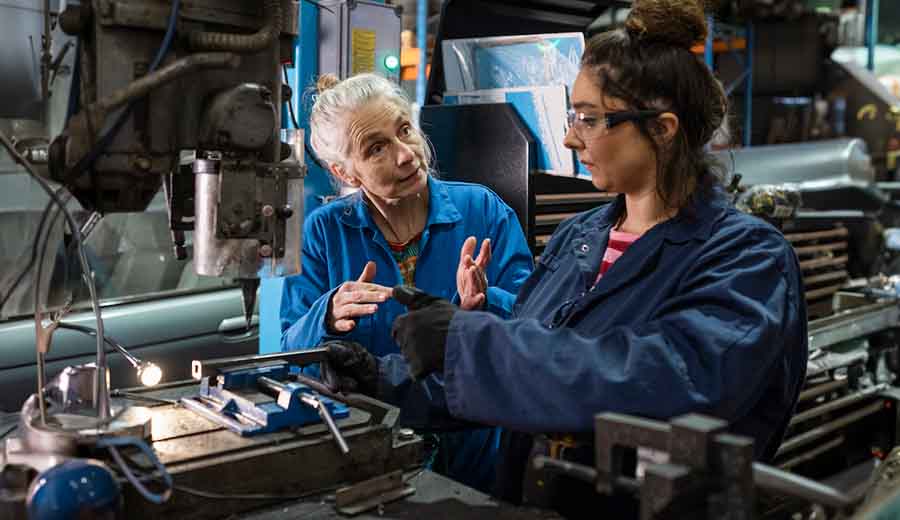 Check out these government-assistance programs
Here are some top resources and programs:
The Department of Employment and Workplace Relations offers advice and information for employers and employees - including resources to help employers recruit more mature workers and training modules to help employers retain their mature workforce.
Workforce Australia Services Wage Subsidy is a financial incentive (up to $10,000, including GST) to encourage businesses to hire and retain mature-age employees who are aged 50 years and over.
The Skills and Training Incentive provides up to $2,200 (GST inclusive) to jointly fund training to help employees build skills to remain in the workforce longer. They also offer skills support for workers who are aged 40 years and older, including access to training and funding.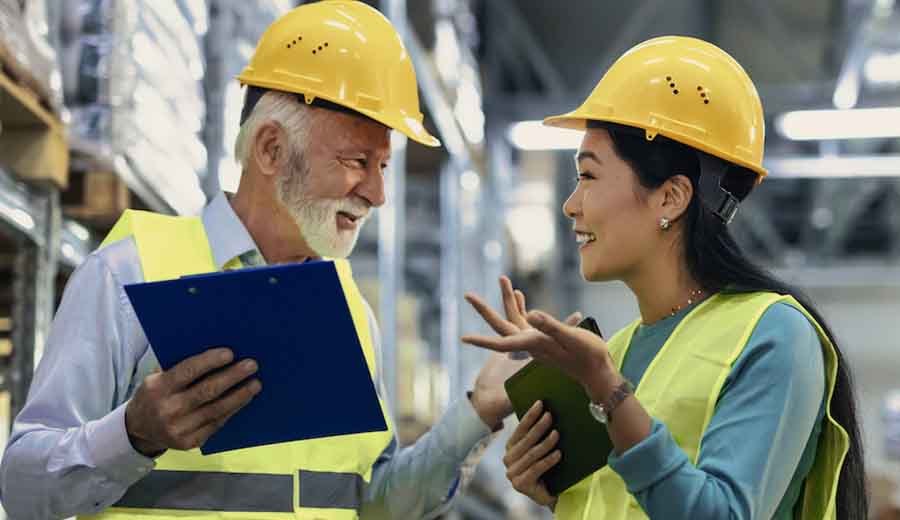 Final thoughts
While the ageing workforce in manufacturing presents a significant challenge, it also presents an opportunity to develop new strategies for retaining and attracting skilled workers. Making your workforce more age-diverse is a way of future-proofing your business, and as the strategies above show, it's easier than you might think.