QR codes are everywhere. Consumers are scanning QR codes – short for Quick Response codes – on menus in cafes, as they check into supermarkets, on packaging, on outdoor advertising, and more.
But as businesses in some regions are starting to abandon QR codes for Covid-19 check-ins, does that mean the end for these little squares?
Not a chance.
In the two years from 2018 to 2020, the usage of QR codes grew by 96%. A massive 45% of US shoppers had used QR codes related to marketing, advertising or a promotional offer in the three months prior to being surveyed, according to The Drum/YouGov in June 2021. What's more, 75% said they planned to use QR codes moving forward. Compare this to research by Econsultancy in 2012, where almost two-thirds of Australians (62%) didn't know what QR codes were or how to use them.
Along with the pandemic, the rise of smartphone technology has driven this surge in usage. Consumers used to have to download a special app to scan QR codes, but now, most smartphones can scan QR codes simply using the camera. That makes it quick and easy for consumers to participate in QR code-based marketing.
Of course, with every new technology there are threats too. The Australian Cyber Security Centre (ACSC) has warned of QR code-related scams, and McAfee listed QR code abuse as a top five threat in a 2021 predictions report.
How are brands using QR Codes in 2022?
We've found the most innovative examples of QR codes from global brands to inspire you.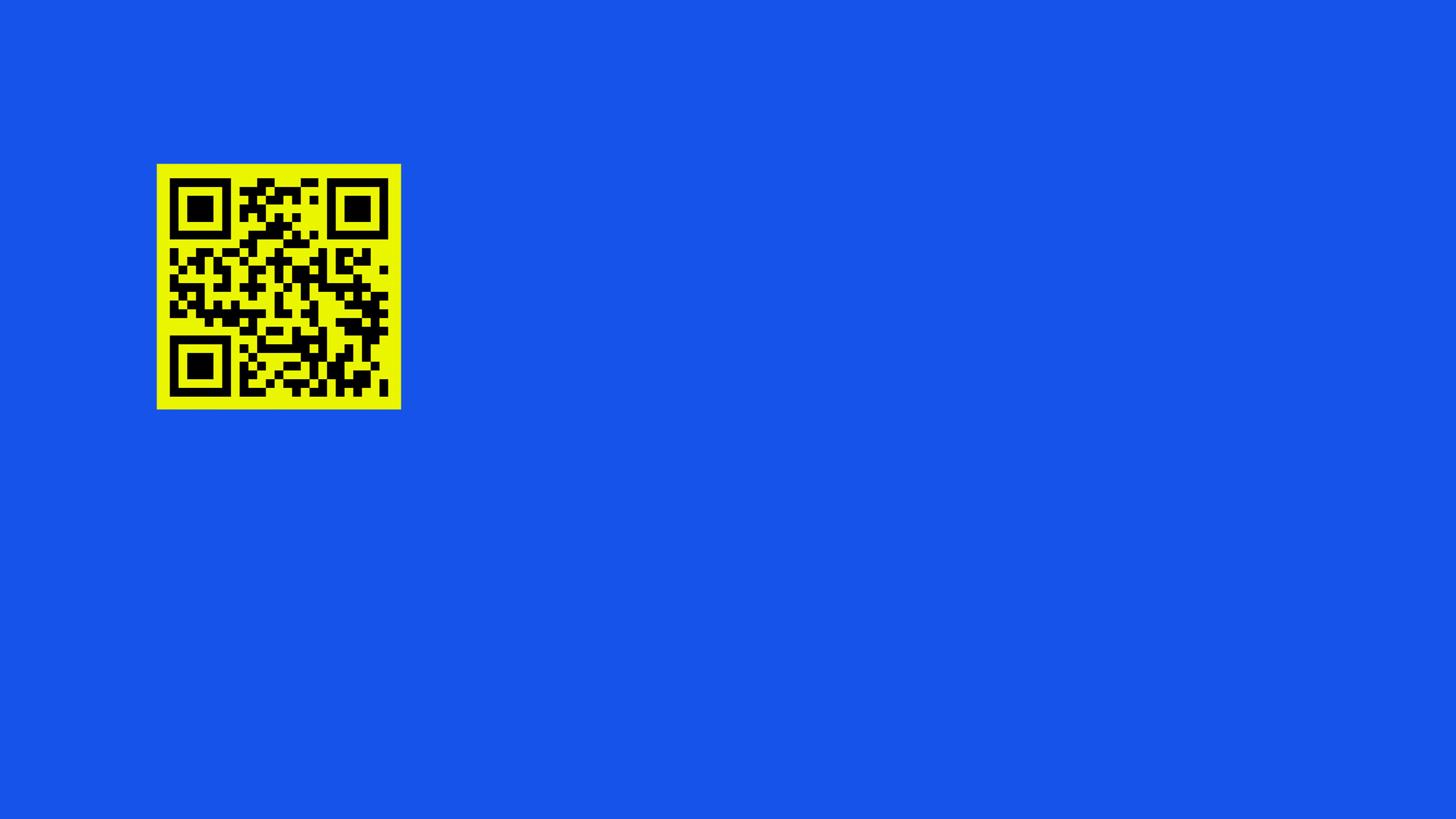 Source: Coinbase
Generating a Super Bowl viral sensation
Brand: Coinbase
The Super Bowl ads are the most talked about ads of the year, and the 2022 selection was dominated by a QR code bouncing around the TV screen.
Viewers who were quick enough to point their smartphone camera at it were taken to the website for If you pointed the camera on your smartphone at it, you were taken to the website for a cryptocurrency exchange, Coinbase, where you were promised $15 of Bitcoin for creating an account.
The ad was lauded for tapping into people's curiosity, while being a cheap ad to produce.
In fact, it generated so much traffic, it caused the site to crash (which is not the best impression to leave consumers).
Gift a personalised Prosecco
Brand: Brown Brothers
Wine company Brown Brothers has created a virtual gifting campaign for its Prosecco Rose in partnership with customer engagement platform Cellr. Using Cellr QR, every bottle of Brown Brothers Prosecco Rose lets consumers upload a unique virtual message, photo or video, so it's ready to go when they gift or share a bottle of Brown Brothers Prosecco Rose. Then, when they gift the bottle, the recipient can simply scan the QR code to unlock their personal message.
Marketing manager Emma Brown told Packaging News, "The Cellr platform allows for engagement with our consumers like never before. Brown Brothers Prosecco Rose is made to be shared, which is why we have transformed each bottle into a digitally immersive gifting experience powered by Cellr's connected packaging."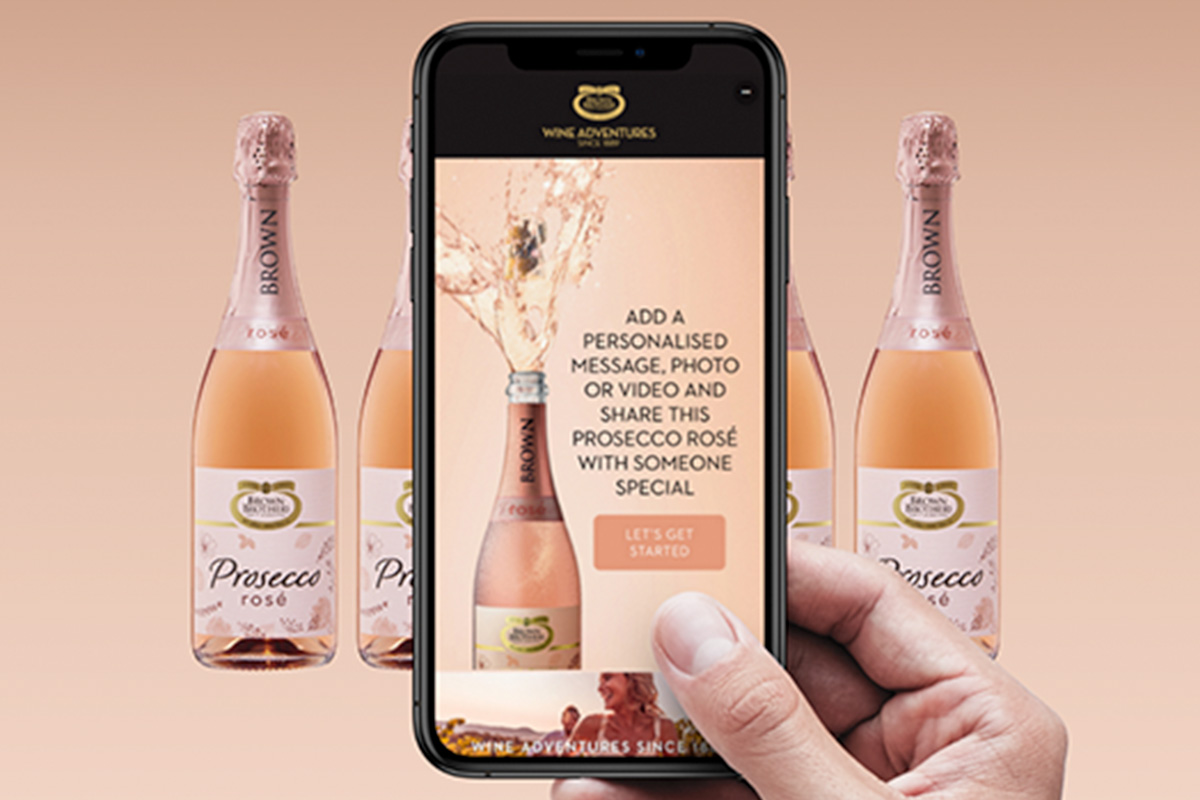 Source: Brown Brothers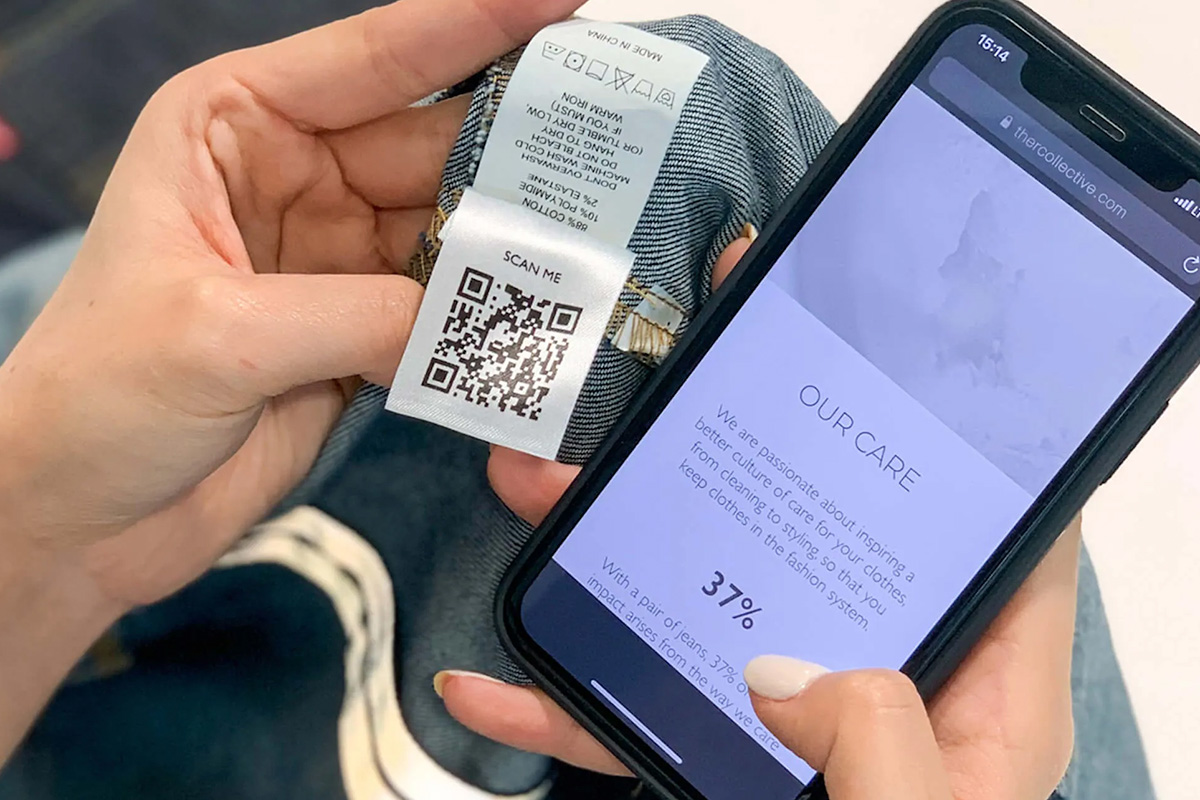 Source: The R Collective
A lesson in sustainability
Brand: The R Collective
The Denim Reimagined project was created by Hong Kong upcycled apparel company The R Collective and supported by Levi's to take traceable and sustainable fashion to a new level.
Inside items of the denim collection, consumers could scan the labels to unlock four digital "experiences", including supply chain information, "greener" washing and drying tips, restyling tips to prolong the life of the clothes, and how to recycle the garment at end of life.
Denim Reimagined uses the Internet of Things (IoT) technology to track the relevant garment information and pass it on to consumers in a secure way.
To resonate with its consumers in the Asia-Pacific region, The R Collective engaged local and international influencers to share restyling tips, while promoting the collection itself on their channels.
Fish Catching ARdventure
Brand: Bird's Eye (Simplot)
Simplot is placing QR codes on all packaging across its range, but it's the Bird's Eye Ocean Selections campaign that's truly encouraging consumers to scan.
The packaging is being used to connect consumers to Bird's Eye's first augmented reality (AR) experience: The Bird's Eye Fish Catching ARdventure.
In an experience created by Wunderman Thompson, consumers watch their home be transformed into an ocean world where they can play a fishing game while they wait for their fish to cook.
The campaign also promoted the brand's partnership with local health and fitness guru, Sam Wood. The QR code led consumers to seafood recipes and tips, and a competition to win one of 100, three-month "28 by Sam Wood" memberships.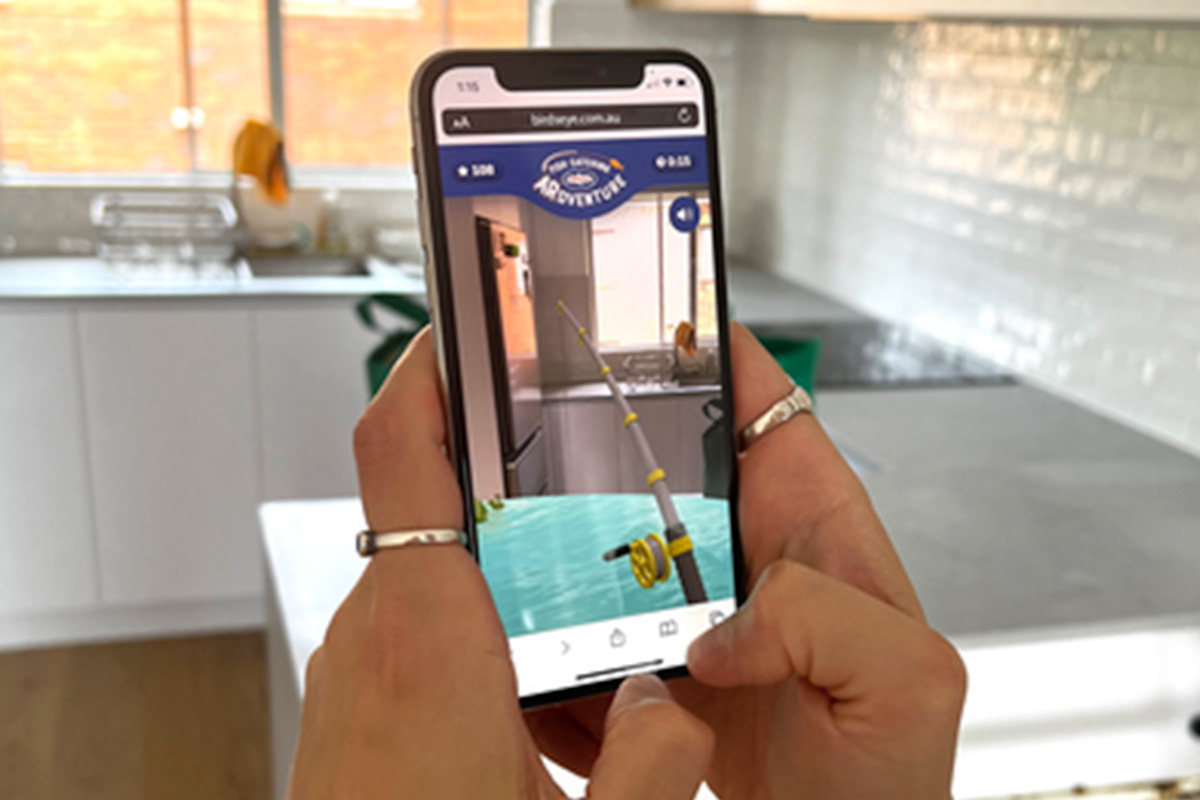 Source: Bird's Eye (Simplot)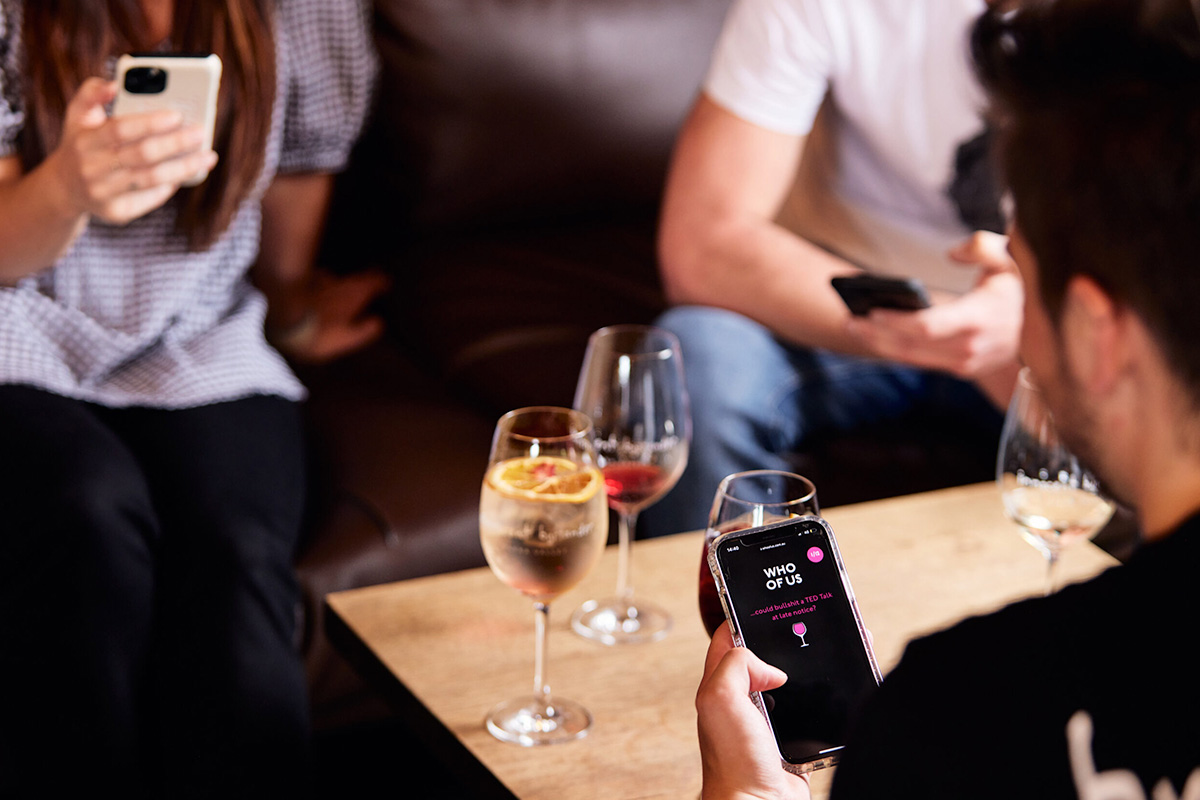 Source: Innocent Bystanders
Wicked new social game
Brand: Innocent Bystander
Wine lovers can find out who is innocent or wicked when they scan bottles of Innocent Bystander wine.
The social game, "Who of Us", is enabled via a QR code on the neck of the wine bottle. Friends can anonymously nominate friends in a wild set of quick-fire questions and scenarios to find out who should be crowned the most innocent and the most wicked.
The game is available on five varietals of Innocent Bystander wine – Pinot Noir, Pinot Gris, Prosecco, Rose and Moscato – which are available nationwide.
Go cash-free to Garage Sales
Brand: PayPal
The global payments provider, PayPal, is harnessing QR codes to help consumers pay more easily. In 2021, the company partnered with Garage Sale Trail to provide QR codes for in-person payments at thousands of garage sales across Australia through the month of November.
Whether they hosted their Garage Sale Trail event online or in the community, Australian hosts were able to use PayPal touch-free QR code payments for in-person sales and the PayPal.Me link payments for online sales.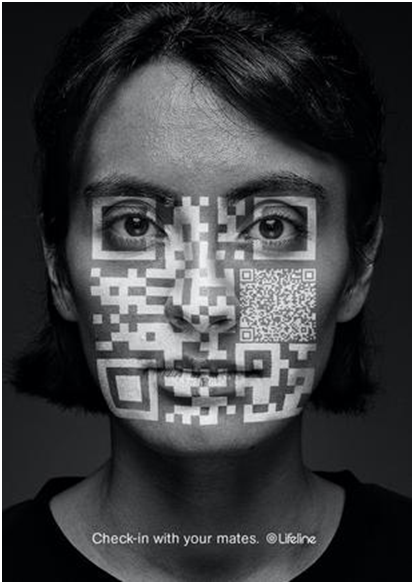 Source: Lifeline
Messages of support
Brand: Lifeline
Lifeline encouraged people to auto-generate a supportive message for their friends an out-of-home (OOH) campaign. The campaign set out to remind people to check in with their friends and family over Christmas and make sure they were doing OK.
A series of black and white posters featuring images by photographer, Toby Burrows, showed QR codes painted on faces. People could then scan the QR code to generate a text to send to friends.