Few things eat away at your productivity and profits like equipment breakdowns. Knowing you have the best equipment is one thing, but without ongoing care and servicing, that equipment is putting your business at risk of unplanned downtime, expensive reactive maintenance and shutdowns for repair. That's why preventative maintenance is essential.
So what is preventative maintenance?
The goal of preventative maintenance is to maximise your equipment's performance by keeping it running as safely as possible for as long as possible, without costly and unplanned failures.
In other words, it's about fixing things before they break.
There are different levels of preventative maintenance depending on the equipment.
Basic maintenance tasks can be performed by operators in your business, while routine inspections, services and tests can be performed by the equipment provider, such as Matthews. (This is something we routinely do for clients; if you'd like to talk about this, please get in touch; more details below.)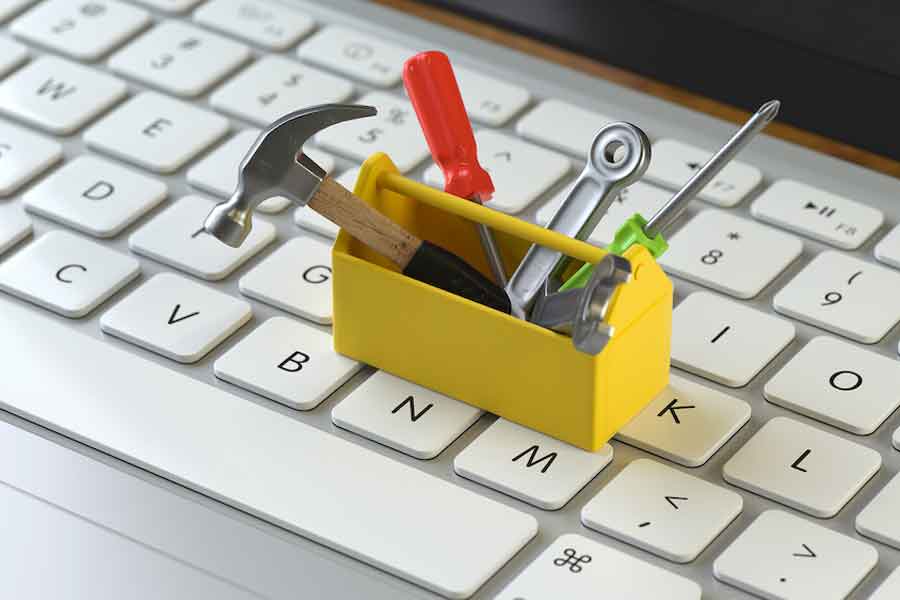 Preventative maintenance not only helps prevent failure, it also helps you pinpoint when equipment is about to fail, so you can schedule corrective maintenance repairs before the chaos and cost of a breakdown.
Who is responsible for preventative maintenance?
Good question. At the end of the day, reliability is about more than the equipment itself – it needs to be built into the after-sale service and support of your provider.
Certainly there are some preventative maintenance tasks you can – and should – do yourself on a scheduled basis.
However, your provider should also offer a level of care that helps you get the best productivity from your equipment and minimise the risk of downtime.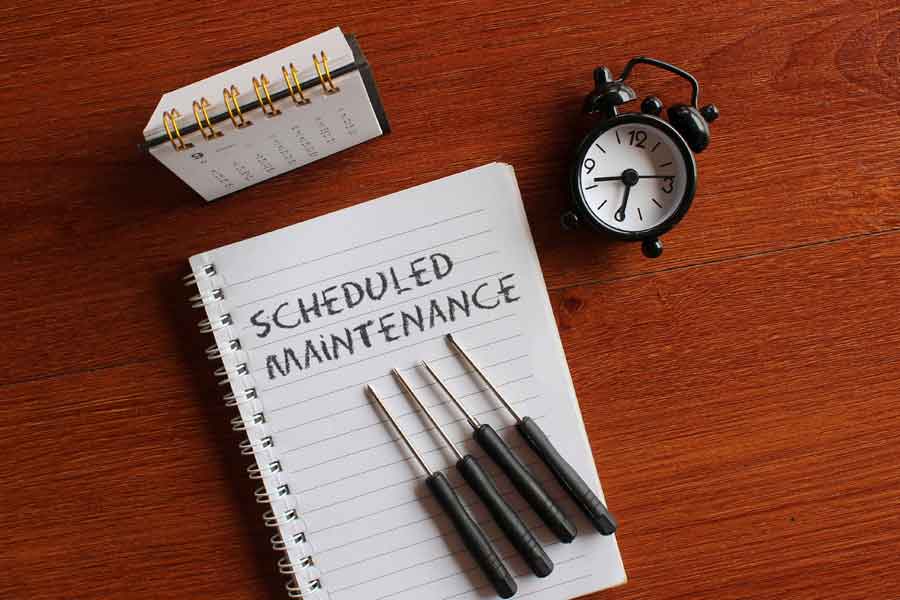 What's on your checklist for preventative maintenance in 2023?
Remote access support
The pandemic accelerated the need for remote support solutions. COVID restrictions meant businesses couldn't rely on technicians to come to the facility in person to diagnose or fix faults, so remote support became the go-to solution.
At Matthews, we have customers around the country, with some in very remote regional areas. That's why, in addition to our in-person support, we offer remote support solutions designed to speed up the resolution of issues and keep our customers up and running.
One of these solutions is Drift, our new chatbot designed to provide manufacturers with an online self-help option.
With Drift, our customers can get answers to their queries in real-time, whether that's accessing a support manual, ordering a new part, or booking a service right away – no need to wait on the phone or for a reply to an email. The solution is instant.
For issues that require a technician, our industrial Augmented Reality wearables solution can connect a local technician to the Matthews' central technical support team. These "smart glasses" send live video and audio from the technician to the team, so the technician can be hands-free to focus on the job while accessing live support and the technical knowledge database.
(If you'd like to hear more about these remote support solutions, check out this AUSPACK video interview with our technical operations manager Andy Hecke.)
Scheduled tasks to mitigate the top causes of machine failure
There are certain causes of machine failure that can be avoided with certain scheduled maintenance tasks. Your provider should be able to help create a planned maintenance program, which includes these tasks so you can be sure they are taken care of.
At Matthews, if you choose our Complete or Advanced Care programs, we schedule tasks to mitigate the top five causes of machine failure for coding, labelling and inspection equipment. Our skilled technicians will thoroughly conduct routine service procedures and inspect your equipment. We replace consumable parts as needed, clean the equipment, and will advise you of any areas that could potentially cause future breakdowns.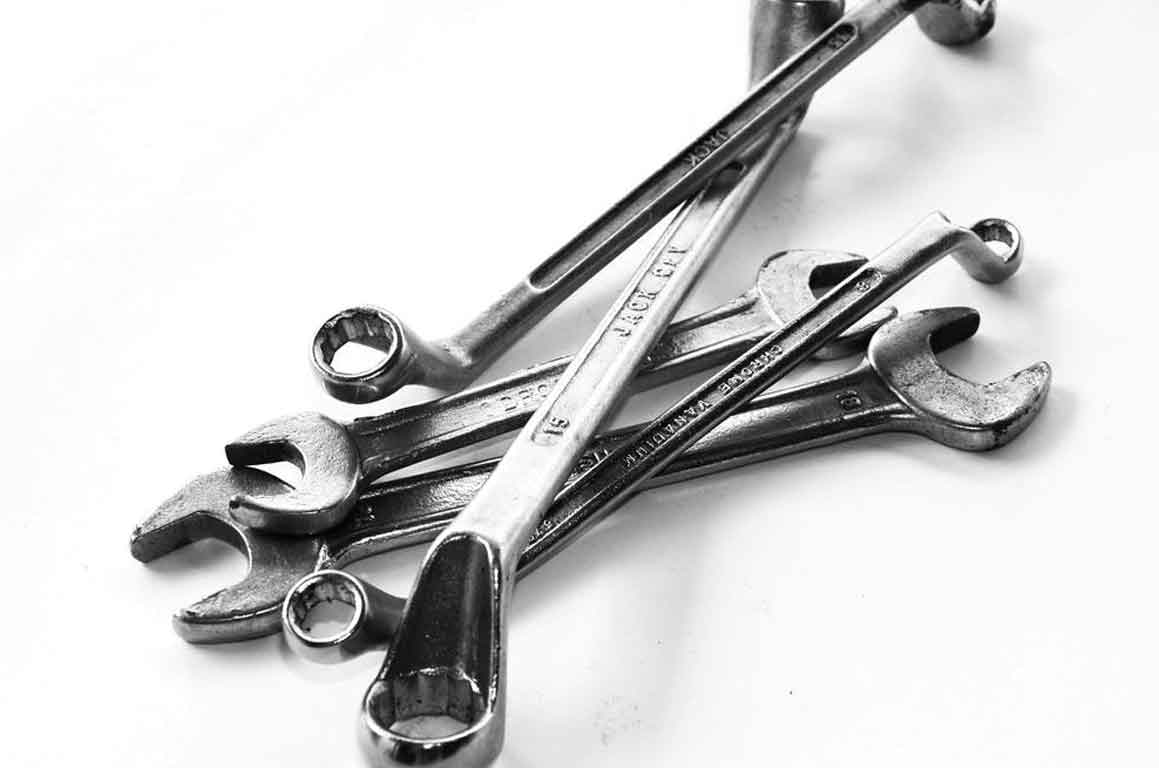 Remote diagnostics
Being about to diagnose a problem remotely can help get your equipment back up and running sooner. Because you don't need to wait for a technician to diagnose the problem in-person, you can reduce downtime and save costs. Even if it turns out you need to order a spare part to fix the problem, you can get onto it faster.
At Matthews, if our customers have issues with their printing technology, our Printernet cloud-enabled technology enables our technical experts to interact with the printing technology remotely. Our technical support team can remotely access a device to check and monitor its condition and vital signs. They can remotely interact with the machine to optimise printer performance for the set-up, help operators with troubleshooting, and see historical logged data for analytics and support functions.
Use data to improve your equipment health
Do you know what's happening on your production line and how efficient your equipment and lines are? Collecting and understanding the right data means you can improve your equipment health with predictive maintenance.
For example, you can identify repetitive and problematic downtimes, see what the issue is with the machinery and work out how to reduce or eliminate the issue. Or you can see how your machinery is performing over time with trend reports, keep an eye on emerging patterns and identify potential issues before they happen.
Collecting data isn't as hard as you might think. You can automate your data collection using OEE software like iDSnet Manager powered by OFS. Sensors on the production line will collect data and automatically feed it into live dashboards and reports to measure your OEE, so you have instant visibility and insights you can use to improve your machine health, and productivity.
Are you planning ahead?
Talk to us about our preventative maintenance services and 24x7 Care programs.
We have designed a range of scheduled service plans to match our customers' requirements. Whether you want to take a self-maintenance approach or rely on our technical team for support, we've got it covered.