Of those, one-third (32%) was due to incorrect labelling, including undeclared allergens.
Food recalls are an unnecessary waste, and can be easily reduced to achieve better efficiencies and profitability by establishing robust, reliable and objective quality assurance (QA) processes with the right technologies and processes that are also very cost-effective.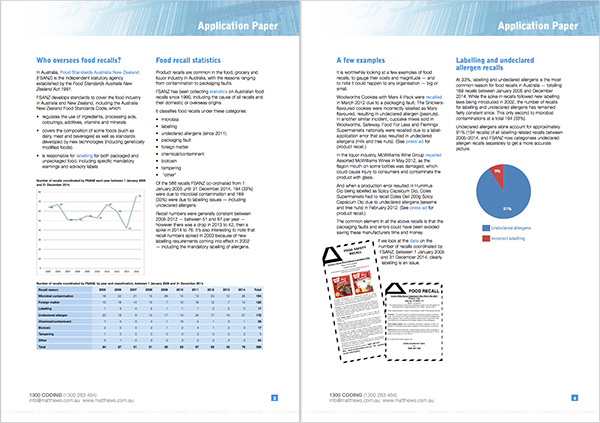 The true cost of a recall extends far beyond your manufacturing plant — to impact your brand reputation with trading partners and consumers, leading to a reduction in sales and, worse still, a loss in brand loyalty.
Undeclared allergens and incorrect labelling are a very real threat to consumers, and manufacturers have a responsibility to protect customers from products that might cause them harm
This whitepaper explores:
the types of recalls in Australia
examples of recalls
typical costs of recalls
what can be done to minimise the risks of recalls
how they can be easily avoided with low-cost improvements to your manufacturing processes.
A must read for all food manufacturers.