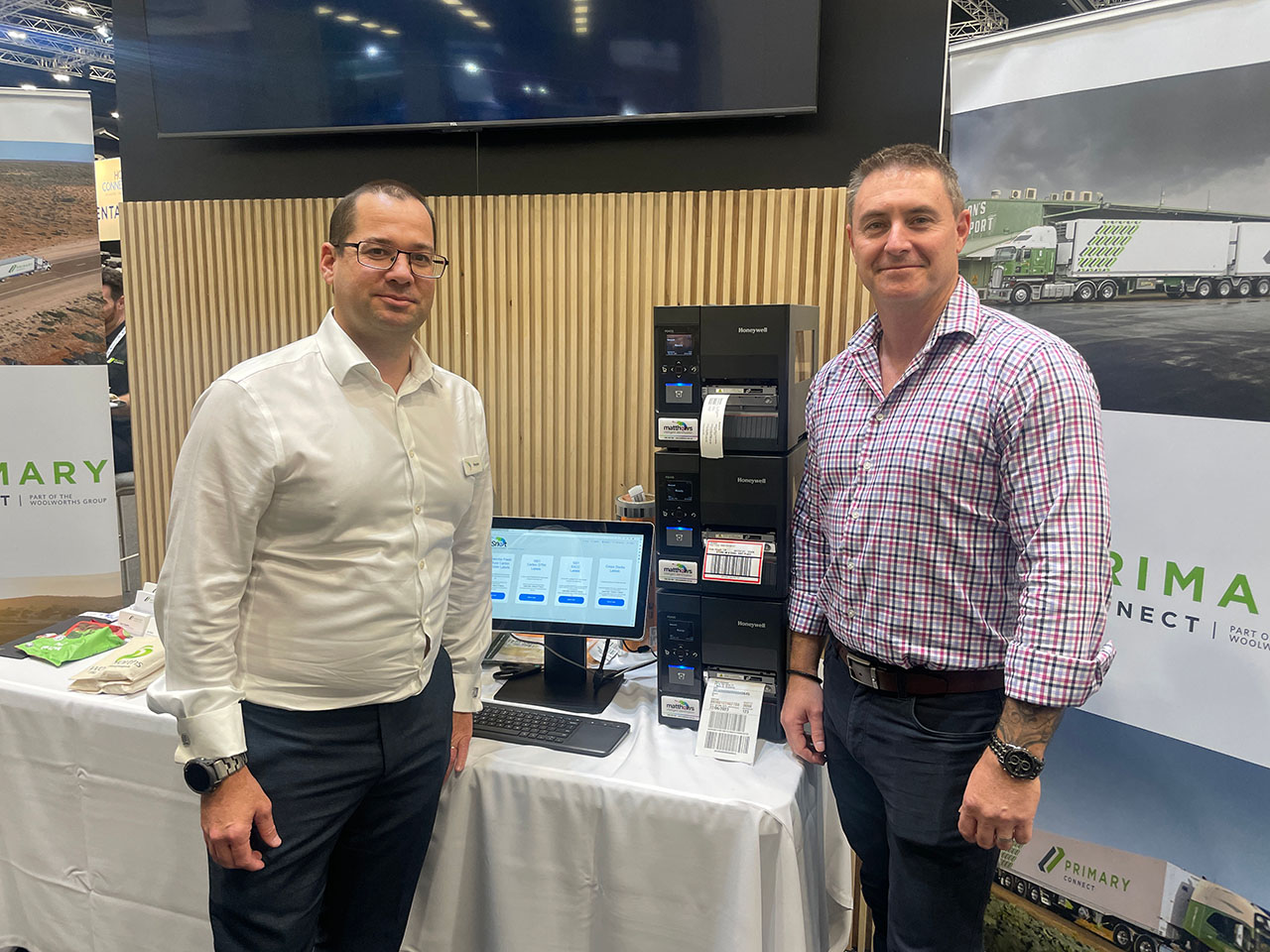 L-R Braydon Cocks (Sales Product Specialist - iDSnet & LPA Solutions at Matthews Australasia) and Peter Davenport (Principal Advisor - Retail, Food, Beverage & Primary Industries at GS1 Australia) demonstrating the free iDSnet Cloud labelling platform on the Primary Connect stand at Hort Connections 2023.
Since the launch of the free, cloud-based Package Code Management software, suppliers have now printed more than one million labels using Matthews iDSnet Cloud. And, says Braydon Cocks, Product Specialist with Matthews Australasia, that's with no known rejects from any DC.
"It's a stat we're really happy with, but particularly so with one of the top issues for retailers and their DC's today being suppliers using non-compliant barcodes, which is extremely costly to Australian industry. Using iDSnet Cloud, suppliers of all sizes can create and print a variety of GS1-compliant labels, including WOW Fresh Produce Labels, all from the one platform."
Cocks said the million-plus figure included a mix of label types.
"Breaking that down, it's in excess of a quarter of a million pallet or SSCC labels, over half a million fresh-fruit crate and produce labels, and then a mix of over a quarter of a million cross-dock and carton labels.
"So that's over a million items that have run smoothly through the Australian supply chain."
He said Matthews was proud of the decision to make the carton and pallet barcode label printing software solution free, industry-wide.
"The other aspect here is our Barcode Learning Centre having been viewed over 100,000 times since it was launched, which shows the value suppliers place on Matthews' educational resources. Together with our free online labelling platform, it's a powerful and unique combination."
To trial or see more about the software, please visit iDSnet Cloud.
Matthews' Barcode Learning Centre and 2D Barcode Learning Centre are available, free, on the Matthews website.