Australian manufacturers are under growing pressure to improve efficiency and lower costs. A large part of the solution lies in internally optimising processes and equipment, including your labelling and coding equipment.
Follow our expert tips on optimising cost and efficiency:
1. Reduce Total Cost of Ownership (TCO)
Save money, increase your coding equipment's performance and improve your workforce's productivity by simply understanding the life-cycle costs associated with equipment ownership – the Total Cost of Ownership.
The TCO covers both visible and hidden expenses. It should be measured over a 3 to 5-year period.
Visible expenses for labelling and coding equipment, for example, would include:
Capital
Installation costs
Consumables over the period
Routine maintenance
Corrective maintenance
Service contracts
Spare parts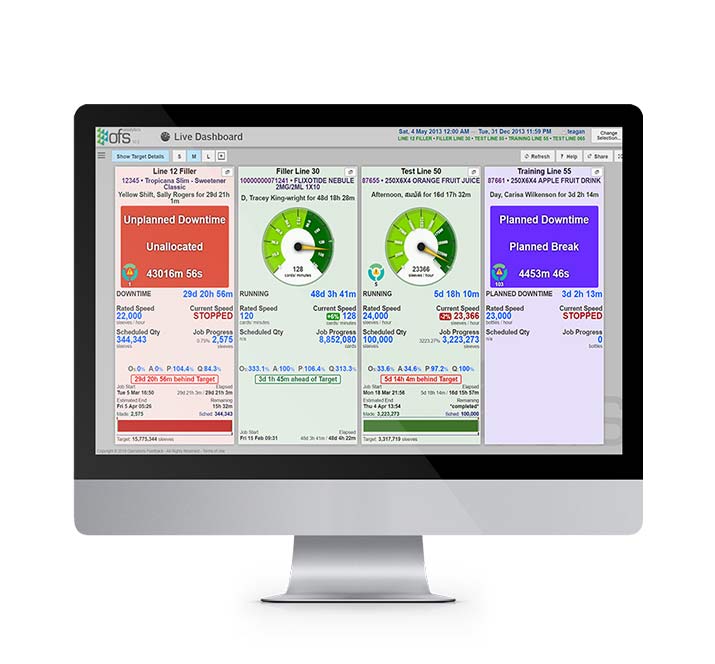 By understanding the true cost of your labelling and coding equipment, you can take proactive steps to reduce the TCO and improve your bottom line.
A large factor in this is choosing the right equipment provider in the first place. For example, the right provider can regularly inspect and maintain the coder, labeller or inspection equipment, with fixed-price service contracts, and provide the proper operator training.
You also need to weigh up the coder's capital cost versus its ongoing running cost – a low capital cost but high running cost is a hidden TCO.
2. Improve productivity and efficiency
How do you become more productive without sacrificing the quality of the products going out the door? The second you start compromising on quality and overlooking regulatory and compliance standards, you lose customers.
The good news? There are ways to improve productivity while maintaining your high quality and compliance. For example, by using vision technologies to automate quality control of your coding and labelling, you reduce the potential for human error, enable greater transparency throughout the process, and benefit from major cost savings thanks to reduced rework and more reliable product quality.
Manufacturers can spend a significant amount of time, energy and money in checking products manually, but vision inspection systems allow for checks to be done automatically and accurately.
Investing in or upgrading your product ID and inspection equipment is a proven way to streamline your existing processes and improve efficiency.
3. Measurement and visibility
How can you know where to improve efficiency if you haven't got visibility of your production line? Overall Equipment Effectiveness (OEE) is a best practice metric used by many manufacturers to measure productivity.
OEE identifies the percentage of planned production time that's truly productive i.e. a score of 100% represents perfect production with no downtime. However, most manufacturing lines are only 60% productive, meaning there is massive room for improvement. (source)
OEE is a good metric for managers, but it can be a bit too abstract for employees. "TAED" is a better metric for operators, because it provides real-time, motivational goals:
Target: real-time production target established by the planned rate of production
Actual: actual production count
Efficiency: ratio of target to actual, i.e. how far ahead/behind production is running as a percentage
Downtime: accumulated downtime per shift in real-time
To see where to improve, you can't rely on guesswork — you need to put the procedures and technology in place to clearly see, measure and drive efficiency. Coding and labelling equipment can easily keep product count since it sits towards the end of the line to measure actual production count, while inspection systems can keep count of the rejects.
4. Total Productive Maintenance
Toyota in Japan has proven that, to maximise the money you make in manufacturing, you need Total Productive Maintenance (TPM). In other words, you have to take care of your equipment so you can eliminate all unplanned downtime.
There are essentially two approaches to equipment maintenance:
Reactive Maintenance (the traditional approach)
Preventative Maintenance (the new approach)
Reacting to maintenance on an "as needed" basis has the attraction of flexibility. That is, until you find yourself unable to get the parts or labour you need within a profitable timeframe.
The "putting out fires" approach occupies valuable resources, as key staff or technicians are forced to make crisis management time in their day. Worse, when you do have to fix something, you are working on limited information. You have to order supplies, tools, and trained labourers when breakdown happens, leading to unpredictable downtimes. All the while your floor staff are idle, unable to do their jobs.
The lean approach is preventative maintenance. On a closely monitored line, you have more information about the condition of your equipment, so you can discover what's causing the breakdowns or production stoppages more quickly. You can avoid the "grey" areas of assessment and dodge unnecessary equipment purchases with up-to-date, real-time information on hand.
It also means you can get to the root cause of quality problems by ensuring equipment competence. And when your product is coming off the line with first-pass quality assurance, you avoid the expense and hassle of rework.
Preventative maintenance is also a major factor in increasing the life of your line equipment. In fact, many Matthews' customers have in-line printers on the field for 15 (or more) years—even though the expected life of most printers is 5-7 years.
Selecting the right labelling & coding equipment provider
Running an efficient manufacturing environment doesn't just mean having cutting-edge technology; it relies on you managing reactive and preventative equipment maintenance effectively.
The best way to do this is to choose equipment providers who have local maintenance teams with the skills and resources to install, service and fix equipment — sooner rather than later.
After all, when we're talking about the breakdown of coding and labelling equipment on the end of the line, no code means no product. So, the faster you can get your production line back up and running, the less impact to your bottom line.
That's why it's critical to choose a local equipment provider with reliable service and support capability.
A provider's expertise on the ground when you need it means you avoid the stress, hassle and costs of excessive downtime. If your equipment needs a special part for repair, you won't have to wait weeks for it to arrive from overseas – a local equipment provider should have it ready to go. And, as every manufacturer knows, every minute your equipment is down is another dent in your profit margin and potentially your company's reputation, because you can't meet your supply schedules.
It's not all about costs and deadlines; it's also a matter of having access to specialists who can build a relationship with your team, and who will understand your individual business needs and service requirements. Only a local technical support team can do this properly.
When it comes to the crunch, how do you know that your coding and labelling equipment provider will come through?
Check these criteria:
1. Response time:How quickly can they support you if a breakdown occurs? How quickly can someone reach your site? Does it take days or weeks?
2. First-time-fix rate: When the technician visits your site, do they resolve the issue the first time? Or does it take a few visits? Or (very annoyingly) do they leave, only for the equipment to fail again just a few days later?
3. Phone assistance: Do they have a 24/7 helpdesk to guide you through basic fault-finding, so you can get up and running quickly?
4. Operator training:Do they have a program to train your staff on how to use and maintain your equipment effectively? For coding equipment in particular, operator training is essential to reduce coding errors.
5. Spare part availability:Many breakdowns require a part or module replacement, but does the field technician carry adequate spare parts? Or will you have to wait (and suffer costly downtime while the delivery eventually comes through from overseas)?
The solution is to choose local.
Choosing a local labelling and coding equipment provider makes great business sense. You get access to a nationally located technical support team, who are on hand to provide professionally servicing and support.
Having this type of capability and specialist knowledge at your fingertips is a real benefit to Australian manufacturers, who are otherwise faced with the challenge of finding spare parts, managing lengthy delivery time-scales or the costs of air-freight for replacement parts.
Look for a local supplier who provides 24-hour support too, as this will save even more time, money and hassle if your equipment breaks down.
Over to you
If you are ready to upgrade or are thinking about investing in coding and labelling machinery for the first time, our team is ready to help.
Matthews has helped many Australian manufacturers to successfully deploy the right coding and labelling technologies. We can work with you to pick the solution that will work best for your business and application.