Ensuring operational efficiency, excellency and production line automation is a key part of helping your business reap rewards in 2021.
learn more
Goodbye 2020 and good riddance – the sentiment coming into the new year was unequivocal for many.
And who can blame them? We saw COVID-19 spin the world into a frenzy, affecting everything from supply chains to consumer behaviour and sustainable packaging. We've witnessed Australian businesses pivot and innovate. And while shelves were cleared of toilet paper, more and more fake meat options and non-alcoholic spirits became available.
But rather than dwell on the turbulent year that was, let's look forward to the future.
What will 2021 bring in the world of manufacturing?
We asked our panel of experts for their 2021 predictions for Australian manufacturers.
Meet the experts: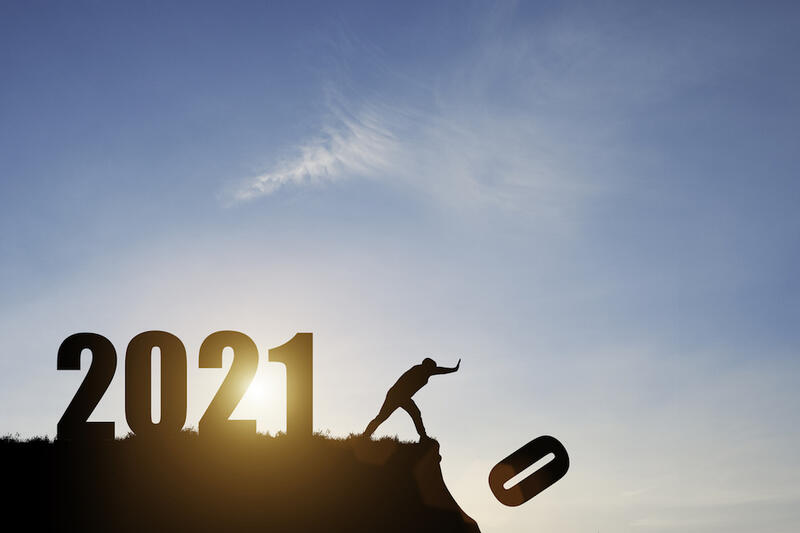 Get ready for these big changes in 2021
We asked our panel what changes they expect manufacturers and suppliers will need to prepare for in the coming year. Here are their 2021 predictions for Australian manufacturers:
Production innovation and differentiation.
"Manufacturers need to invest in production innovation/differentiation. Consumer trends are arguably changing at the fastest pace in our history, with two primary reasons being COVID which has changed the way we live, eat, shop etc and the emergence of Gen Z and Millennials. Manufacturers in the FMGC segment in particular must relentlessly ask themselves: "What are the upcoming trends and how can we position our organisation to leverage them and establish a leadership position?". If we take the beverage industry as an example, there has been a trend away from sugar filled drinks for some time as consumers seek healthier alternatives. This led to an explosion in bottled water and the establishment of genuine alternatives, with Kombucha being a fantastic recent example. We are now seeing this trend cross over into the alcoholic beverage space with a huge craze sweeping the US for 'hard' seltzer which is essentially a sparkling soda water that has been spiked with alcohol, and usually flavoured with fruit." James Magee
Industry-led plastic recycling.
"An important development happening in 2021 is that the AFGC will be working on the creation of the National Plastics Recycling Scheme. The federal government has just announced that the AFGC will develop the NPRS, supported by funding from the National Product Stewardship Investment Fund. The NPRS will be Australia's largest industry-led plastic recycling scheme once it is in place, with the goal of collecting and recycling nearly 190,000 tonnes of plastic packaging per annum by 2025." Tanya Barden
More digital connection.
"As COVID has taught us is to do 'More with Less', automation is the key with a focus on being more digitally connected – both to the production lines, the staff that run them, as well as consumers that will drive demand. In 2021, we'll bring the enterprise closer together with data driven manufacturing and connect this to consumers who are buying more online as a result of the pandemic. Therefore, the concepts and principles around IIOT and Industry 4.0 resonate more than ever in the year ahead." Mark Dingley
Find out the digital technologies Australian manufacturers need to build a resilient supply chain.
Supply chain continuity.
"A key challenge for all sectors in manufacturing will be supply chain continuity. With consistent delays in manufacturing across global supply chains manufacturers will be challenged to look at localising supply of all components, including ingredients, packaging, and more. Product traceability and consumer safety, the need for supply requirements change due to impacts to historical supply arrangements as manufacturers need to source some raw materials and inputs from different sources." Andrew Steele
Online shopping soars.
"The impact of increased online shopping is on my radar as a marketer and a strategist. As consumers look to shop more online and omnichannel, this presents both challenges and opportunities for fresh produce marketers. A consumer study conducted by Breakthrough Partners in the USA showed omnichannel online purchasing does not always lead to greater fresh produce sales. In their research, they recorded shoppers buying less fresh produce online vs when shopping at bricks-n-mortar stores and there was less consumer willingness to try new products online.
This is not just a situation faced in Australasia but is a situation being faced globally. In 2020, I used retail digital banners to create awareness for a seasonal window product. While the banner ad was compelling and well crafted, the ability of that ad to achieve cut-through in the online retail environment was limited. This is going to become an area where smart marketers and strategists will need to pay more attention to drive both brand awareness and sales." Lisa Cork
Top challenges and opportunities facing manufacturers in 2021
What challenges and opportunities will manufacturers and suppliers face this year?
Here's what our panel told us:
Automation and digitalisation.
"The challenge and opportunity will be to work on being more automated and digitally connected to improve enterprise flexibility and resilience in what is still going to be a challenging year and uncertainty with COVID." Mark Dingley
Maintaining margins.
"The top challenge from maintaining consistency in supply chains will be maintaining margins without passing on costs to consumers which we are already seeing in the foodservice and hospitality sector. For those companies involved in exporting or importing of products (including raw materials and ingredients etc.), the availability of shipping container and air freight space is incredibly tight and will most likely remain so as a result of our international borders remaining closed for most, if not all, of 2021." Andrew Steele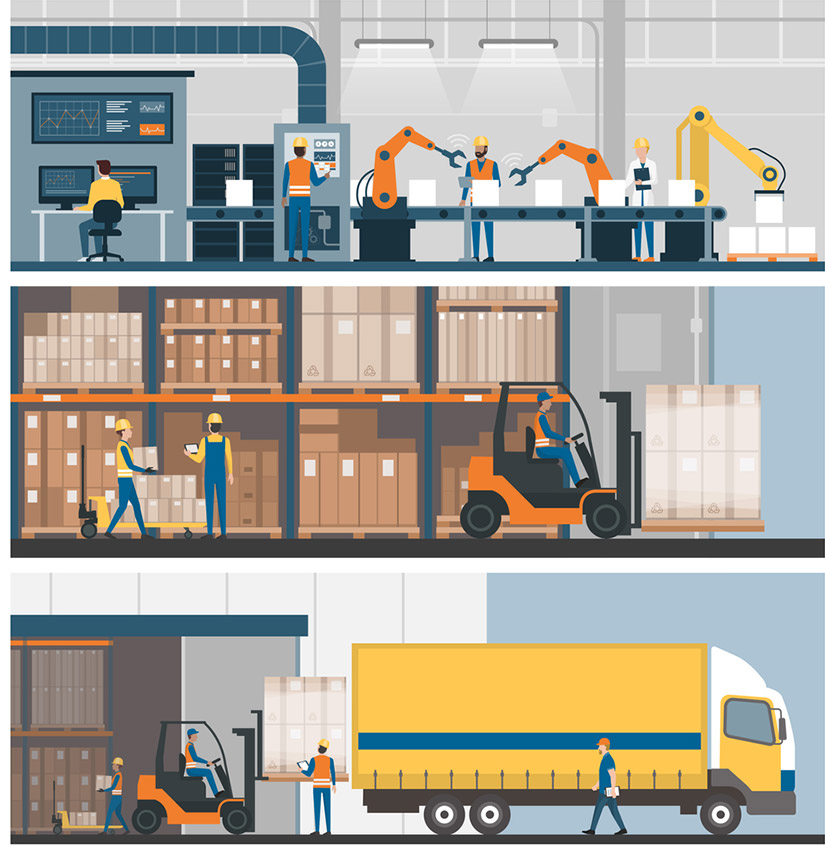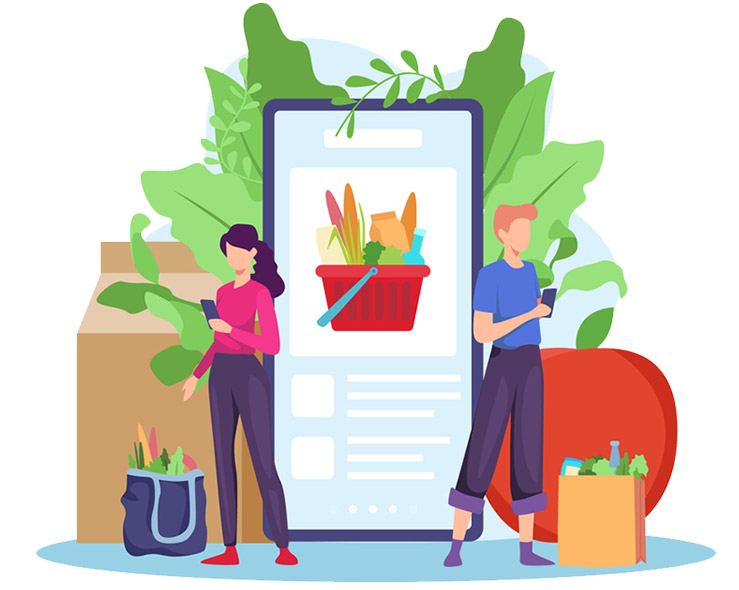 Mindful consumers.
"The top opportunity is the fact COVID drove consumers globally to become more aware than ever about their health and wellness. Whatever stats you look at around the world, all point to increased awareness and increased demand for fresh produce as a way to combat COVID. Whether it was the global, double-digit growth in citrus and kiwifruit as 'immunity' fruits or the growth in berries for their wellness halo, consumers sought to eat healthier in 2020. Couple this with increased meals at home and the industry, in many products, saw growth.
For our industry, this is exciting. The key challenge as always is converting this interest to demand growth and sustaining it through 2021 and beyond. In reading about retail trends in the USA, it is interesting to see retailers using their online offer and smart AI technology to deliver more customised meal planning and even customised health solutions to customers. The ability for supermarkets to step into wellness and meal planning and health customisation is a huge opportunity.
I don't know about anyone else reading this, but even after cooking dinners most nights for 30+ years, I still struggle with efficient meal planning. While there are more recipes that ever and more great ideas than ever, finding, compiling, shopping and cooking are still a challenge.
I expect 2021 to start solving this more effectively. Meal solution kits at retail focussed on specific health outcomes will be an area of growth. Apps that enable recipes to be easily saved, added to meal plans and ingredients added to shopping lists (and even better, online shopping lists) will make meal planning more seamless. One of these apps, WHISK, I recently started using and it is revolutionising the way I plan my weekly menus and food shopping. WHISK does not yet integrate into my retailer's online shopping program, but when it does, I will be a committed online shopper just because of the ease." Lisa Cork
The "What if" factor.
"Australia's food and beverage sector faced enormous disruption as a result of the COVID-19 pandemic – as did almost every sector of the economy. Local food and grocery producers kept supermarket shelves stocked and adapted rapidly to changing conditions. While the sector performed well under extraordinary pressure, these events serve as a warning that there are vulnerabilities in our supply chains, our workforces and our capital stock that we should consider.
Before the pandemic hit, large parts of Australia were affected by devastating bushfires. If in the future we were to face a significant event, such as severe weather, on top of a pandemic it's not clear how we would function. We are now working with government and industry to shore up the future resilience of manufacturing and the Modern Manufacturing Strategy outlined in the federal budget is an important step." Tanya Barden
Seasonal workers.
"A key challenge will be seasonal resources historically coming from overseas impacting on crop processing/specialist workforces that are sourced globally. We'll see reduced crop yields as a result of reduced seasonal workforce due to closed borders continuing in 2021." Andrew Steele
Direct supply opportunities.
"A 2021 opportunity for suppliers is to look at direct supply opportunities through online marketplaces. This will expand distribution opportunities whilst growing margins. Online sales channels will continue to be a massive growth opportunity in 2021." Andrew Steele
Sustainability woes.
"As for challenges, sustainability is not going to go away. Yes, while consumers prioritised packaged fruits and veg during COVID for food safety and reduced risk because packaged produce is protected from being touched, soft plastics that are not recyclable or compostable are going to continue to haunt the industry. I try to be a proactive recycler. I have a compost bin for all our fruit/veg scraps and my household waste has been reduced to one small garbage bag per week. However, what stresses me out about the garbage we do out in our bin is that 85-90% of it would be soft plastics. This is a challenge not just for fresh produce, but many food products, but it is fresh produce that will continue to cop most of the flack. This is a long-term challenge begging for a solution." Lisa Cork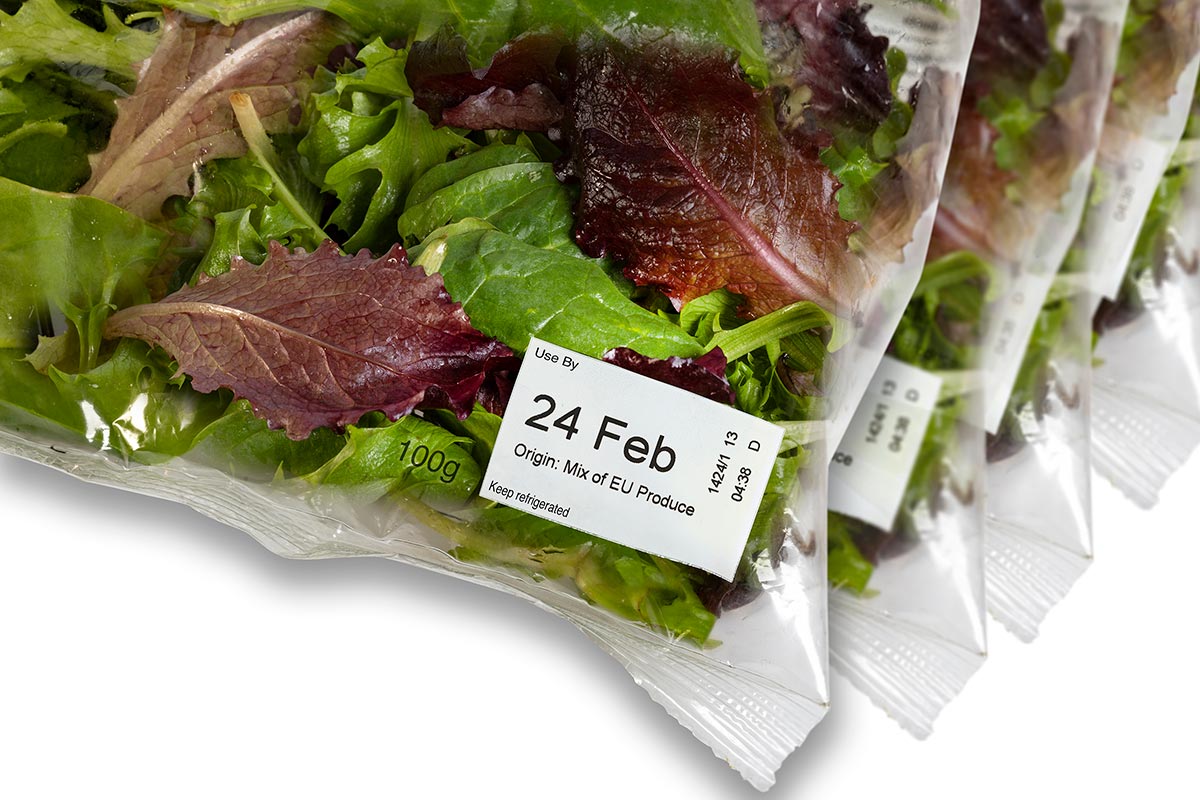 Nurturing talent.
"The biggest opportunity remains the same as last year and that is bringing in and nurturing talent. I've been fortunate to meet so many talented young manufacturing professionals during my career, but they are far outweighed by an aging workforce. How can you attract the next generation into your organisation to help you transform and evolve?" James Magee
COVID-19 impacts in 2021
We might be out of 2020 but we're not out of the woods yet. How will the pandemic impact manufacturers and suppliers in the coming year?
Here's what our panel told us:
Be nimble.
"COVID has forced businesses to become more nimble. I think we may see faster new line development and entry to market versus historical timelines for development and market launches. Nimble, flexible manufacturers will prosper most over the coming 12 months." Andrew Steele
Hidden costs.
"There have been less obvious impacts of the pandemic that our sector is still dealing with. For example, there have been strong supermarket sales of food and beverage during the pandemic period and manufacturers have performed well to keep shelves stocked but input costs have risen dramatically for many businesses. Another impact has been the downturn faced by suppliers to the food services sector: restaurants and cafes have been hard-hit by closures and reduced trade during lockdowns and that has flowed through to the food and beverage manufacturers that would normally supply them.
Throughout 2021 we will be paying close attention to supporting our industry, assisting businesses to recover and mapping out a path for future prosperity." Tanya Barden
Focus closer to home.
"COVID and the movement to working from home fundamentally changed the way consumers spent their time and their money. This was a windfall for many manufacturers (particularly FMCG) and a life-threatening experience for others. When will everything return to 'normal'? 2021? 2022? Never? Many economists are predicting the 'roaring 20's' to emerge once we have wide spread adoption of the COVID-19 vaccine, with travel, cruising, events, general spending and social activity to be at all-time highs as folks look to release the shackles from a torrid period in our lives. Couple this with interest rates being stuck at next to 0, the US share market at all-time highs whilst at the same time handing out stimulus checks and really it is anyone's guess as to what will happen to consumerism. What cannot be disputed is a genuine desire to 're-shore' manufacturing that left us exposed during the pandemic which leads me to matters a little closer to home.
Closer to home we have local and federal governments making decisions that will impact our local manufacturing industry with none more significant than the $1.5b Modern Manufacturing Strategy, and whilst this particular program has a specific focus on six specific segments, there are opportunities for all manufacturers to improve their operations such as the minor but much needed inclusion of nearly $30 million to help companies leverage digital tools to readjust their operations and processes, which will encourage some overdue focus on efficiency on the factory floor. I've seen failure here cause the demise of many ailing manufacturers and hinder successful ones more than they realise." James Magee
Job flexibility.
"I am an optimist. I think the vaccine will instill confidence in the countries where it is available, we will start to see virus numbers start to reduce and I think we will start to see the light of normalcy at the end of the 2021 tunnel. Some amazing opportunities came out of 2020. We saw increased job flexibility as people were forced to work from home. I have been working from a home office for 20 years and I always knew the benefits gained in terms of efficiency, productivity and flexibility. Now, this benefit is available to many at scale. It will require companies and CEO's to be flexible and remain open to a new way of working. For staff, this increased flexibility (especially post-COVID and kids go back to school) can contribute to happier workers with a better work-life balance. I think this is a good thing."
Lisa Cork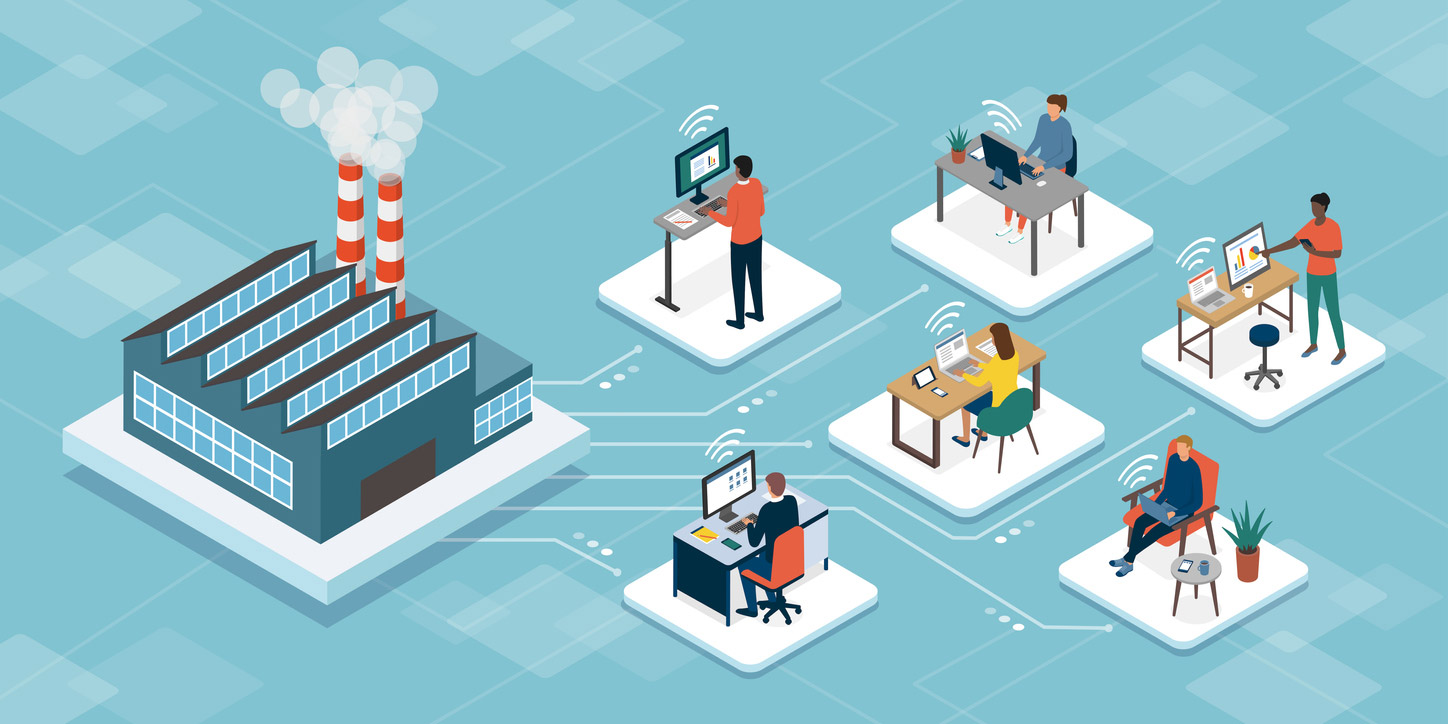 Certain uncertainty.
"In the year ahead, we will still be faced with challenges and uncertainty. The vaccine will not be rolled out until late into 2021 perhaps not even until 2022 to build up 'herd immunity' the various government and NGOs talk about needing. Manufacturers also potentially face geopolitical challenges for those looking to export in Asia. So, building in flexibility and resilience into manufacturers' and suppliers' businesses focused on truly understanding their customer and consumers changes through this period will be key to not just surviving the short-term challenges but ensuring that they can thrive post pandemic." Mark Dingley
Priorities for manufacturers and suppliers in 2021
With these challenges and opportunities, what should manufacturers and suppliers put at the top of their list in 2021 to set themselves up for success?
Flexibility and agility.
"Manufacturing operations must place a premium on flexibility and agility. Questions to ask here include 'How can we leverage our existing assets to try new things?' and 'How can we use the collective knowledge of our manufacturing processes to contribute new ideas, rather than being fed new ideas from marketing and sales?'" James Magee
Don't forget to pivot.
"In 2020, companies learned how to change, on the fly and at pace. This is another amazing gift. If companies can retain the art of the pivot and if companies can see themselves as flexible, resilient businesses, how might this impact their business planning for 2022 and beyond?" Lisa Cork
See the top pivot models for Australian businesses in a COVID-19 world.
Source local goods and ingredients.
"Securing local supply of goods/ingredients and packaging over the next 12 months is key. Business models will be challenged, so manufacturers that can diversify quickly and adopt to new ways of doing business will prosper over the coming 12 months." Andrew Steele
Look to your customers.
"What has changed for your customers and consumers? How has this changed your strategic business plans over the past 12 months? Then, and most importantly, what plans do you have for developing your people to adjust to changing customers and consumers in the new digitally connected world? Your people are the biggest opportunity to develop and achieve success for the business. Retain and recruitment strategies will be key as people also look for a more flexible work life balance as a result of the last 12 months." Mark Dingley
Understand COVID-normal.
"Now that we are through the busy Christmas period, I think businesses will be trying to understand what COVID-normal looks like. The focus for AFGC and our members will be on working with government to develop that roadmap for increasing the scale and competitiveness of Australian food and beverage manufacturing, both locally and in export markets.
Let's say goodbye to complacency and the 'it'll never happen even though we planned for it' attitude. When called upon the food manufacturing and supply sector stepped up to the plate because we did have business continuity plans, and we had worked with Government on disaster responses, but some cracks appeared in the systems. We moved fast but we need to move faster to make sure we can get all the products consumers need to allay their anxieties and concerns. We need also to retain the close links between industry and government departments that have been established so that we can ramp up activities as they are required." Tanya Barden
New Year's Resolutions every manufacturer and supplier should make
"Stay focused on the basics and stay focused on your customers – their evolving needs and wants to identify new opportunities. Know your supply chain intimately to understand where the current weak/vulnerable points are that could impact your business." Andrew Steele
"2020 showed us we are smart, resilient, businesses. When we treat our staff and our customers well and when we focus on doing the work we are good at, we can pivot, be innovative and continue to achieve great things." Lisa Cork
"Be recognised as the employer of choice for any young professional considering a career in manufacturing. They will achieve this by introducing a program in their business to attract, reward, recognise, promote and provide unique opportunities for the best young manufacturing professional/s in their organisation." James Magee
"I think a big focus for our members this year will be building resilience through building options for different scenarios, diversifying to new opportunities and restructuring business models." Tanya Barden
"Be open to change and challenge the status quo." Mark Dingley
OVER TO YOU
You've heard what our experts think, now tell us your 2021 predictions for Australian manufacturers in the coming year? More importantly, what are the challenges and opportunities are you facing? And what is your business resolution for the year ahead?