If you're investing in a solution for generic carton coding, you face the question:
Should you mark your cases directly or use an automated print-and-apply labelling solution?
You shouldn't take this decision lightly: it can have significant repercussions on the coding quality, productivity, and, most importantly, whether or not retail customers accept your products.
To help, in this article, we'll outline the different factors to consider and explain why there's really only one choice if you're supplying to major retailers.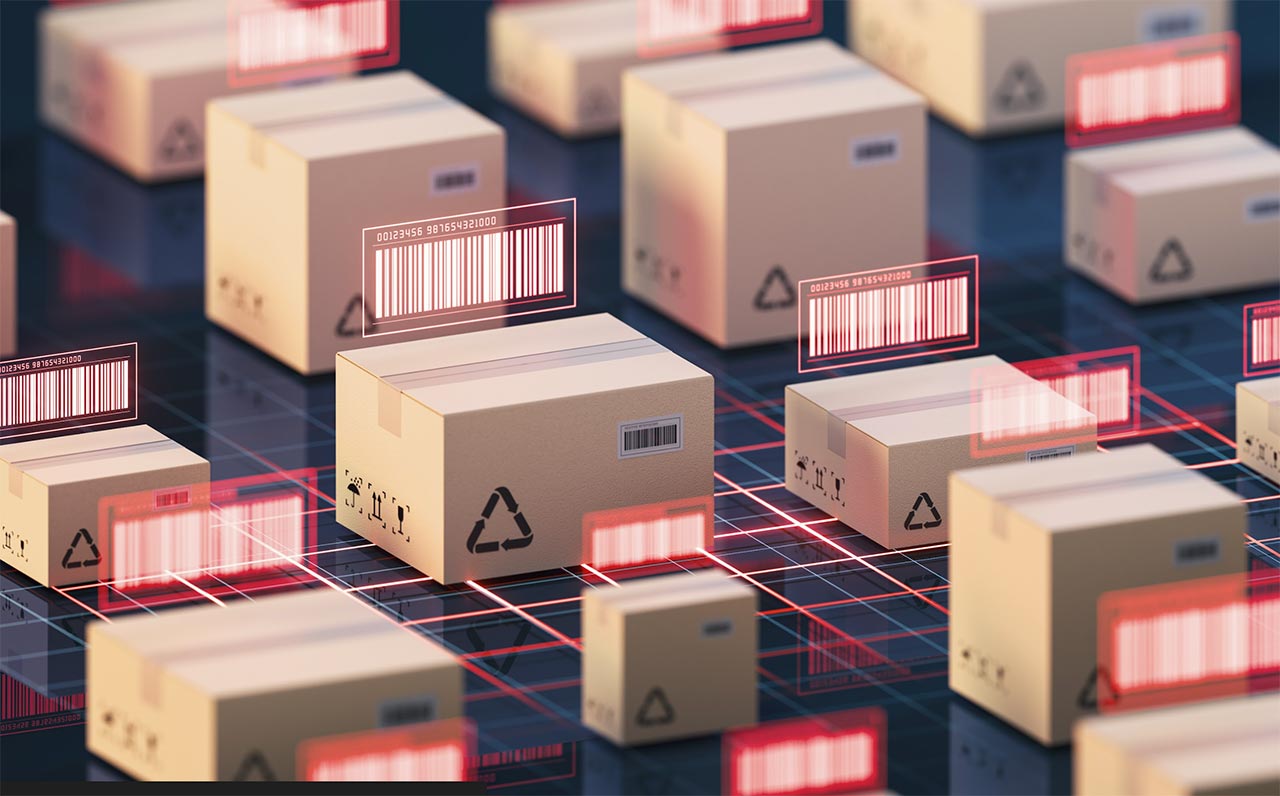 Carton Coding: what are your options?
Let's start by looking at the options for carton coding technology. There are three key technologies:
Inkjet Printers
Laser Coders
Label Printer Applicator (LPA)
Inkjet printers can code onto a wide variety of packaging sizes, shapes and substrates, from primary and secondary packaging to timber and steel. They can print date codes, batch codes, text and even graphics.
There are four main types of inkjet coders and markers, each with its own unique pros and cons depending on the application:
Laser Coders work differently from inkjet printers by changing the surface of a substrate, either by ablation, etching or foaming.
There are two types of laser coding technology:
CO2 laser technology: Old-school method of laser coding uses a carbon dioxide gas mixture, which is electrically stimulated to produce a high-efficiency, high-quality beam.
Fibre lasers: Newer method produces a higher intensity laser, ideally suited to metal engraving, high-contrast plastic markings and flexible packaging.
There are some key benefits to a laser coder:
No inks or consumables are needed.
Coding is speedy.
Printing is permanent
Printing is high definition, which is ideal when you're printing at high line speeds where presentation is crucial.
Label Printer Applicator (LPA) prints onto pressure-sensitive labels and then automatically applies those labels to a secondary or tertiary packaging using a pneumatic applicator (tamp).
There are two types of labels for LPAs:
Thermal direct labels, which are thermal sensitive
Thermal transfer labels, which use ribbons to transfer the ink onto the label
Here are 3 situations when you should choose an LPA over an inkjet or laser
Every production line is different, but there are certain situations where you should choose an LPA for your carton coding:
1. Your supplier dictates that the carton barcode must be print-and-apply or pre-printed cartons.
For example, if you're supplying products to Woolworths and Coles, their supplier standards are clear about not accepting inkjet or laser coders for carton coding.
You'll likely find that major retailers specify labels for your carton barcodes. This is because printing on carton packs requires specific print resolution and barcode quality, which labellers can consistently achieve.
Fail to meet the specified standards, and you risk product rejection by retailers, which can result in a loss in sales, customers, and revenue.
2. You need good scalability for your production line
Preparing for growth is a great problem to have – as long as your coding solution can scale with you as you add new lines and equipment. Look for carton coding systems that can keep pace with your needs and adapt to new product requirements, such as new substrates or shapes. This is where an LPA is a great choice.
3. You need to match to the contour of the packaging
Consider how you can put a code on your carton shape. A thermal inkjet coder will struggle to apply a code to cartons with corners and curves. However, the Evolabel Carton Label Printer Applicator has a flexible pad which can contour to the surface.
Are inkjet printers ever the right carton coding solution?
There are many benefits to inkjet printers that make them suitable for certain types of carton coding. However, it's essential to remember that major retailers do not allow the printing of barcodes using an inkjet coder. This means inkjets are only recommended when the barcode is for your internal use or to print other information.
Let's look at some situations when you might choose inkjet for carton coding:
1. Consumers won't see the carton
A Drop on Demand inkjet printer can also print moderate resolution, small to medium character print. So if you want to print legible product information directly onto the carton in a commercial situation and the consumer will never see it, a DOD is a good choice. However, it is not suitable for high-resolution marks.
2. You will run the coder a lot
The DOD is also a good option if you run the coding 24/7. It might cost more to put in, but running over the long term is cheap. Alternatively, if you're running the coder continuously, with some fluctuations, you might use the CIJ.
3. You want to print batch codes and best-before dates
A thermal inkjet can print high-quality, human-readable information directly onto a carton and print exceptional quality even at high line speeds. For example, they can code best-before dates and batch information onto cartons. It is also ideal for corner wrap applications, where one part of the label is applied to the front, and the other is wiped around the corner to the top or side of the box.
5 top reasons to choose an LPA for your carton coding
1. LPAs can print and apply in-line
An LPA can print barcodes in the correct format for your carton (typically ITF-14) with human-readable information, then apply the label to one side, adjacent sides or opposite sides of the shipper.
They can also apply barcode labels onto cartons with data captured from your package coding software, such as Matthews' iDSnet software solution.
2. LPAs are cost-effective
In-line print and apply allows manufacturers to keep generic cartons instead of maintaining an inventory of various pre-printed cartons, which makes it cost-effective if you have multiple SKUs.
3. LPAs can print and apply at high speeds
While slower than inkjet and laser coders, the Evolabel Carton LPA has printing speeds of up to 160mm/sec, making it ideally suited for high line speeds. This means you can streamline the carton labelling application without slowing down your line.
4. Excellent print quality that is fully compliant
LPAs can apply human-readable and barcode information to many different products and are particularly good for cartons. They provide great contrast for barcode readability.
With exceptional print quality, barcode labels are fully compliant with strict GS1 and retailer quality standards, minimising the risk of retailers rejecting your stock.
5. LPAs are easy to use
The modern, simple and straightforward design of the Evolabel carton labeller means it's intuitive to operate. Changing printheads and label rolls can be done quickly and easily, so your production lines don't stay down for long.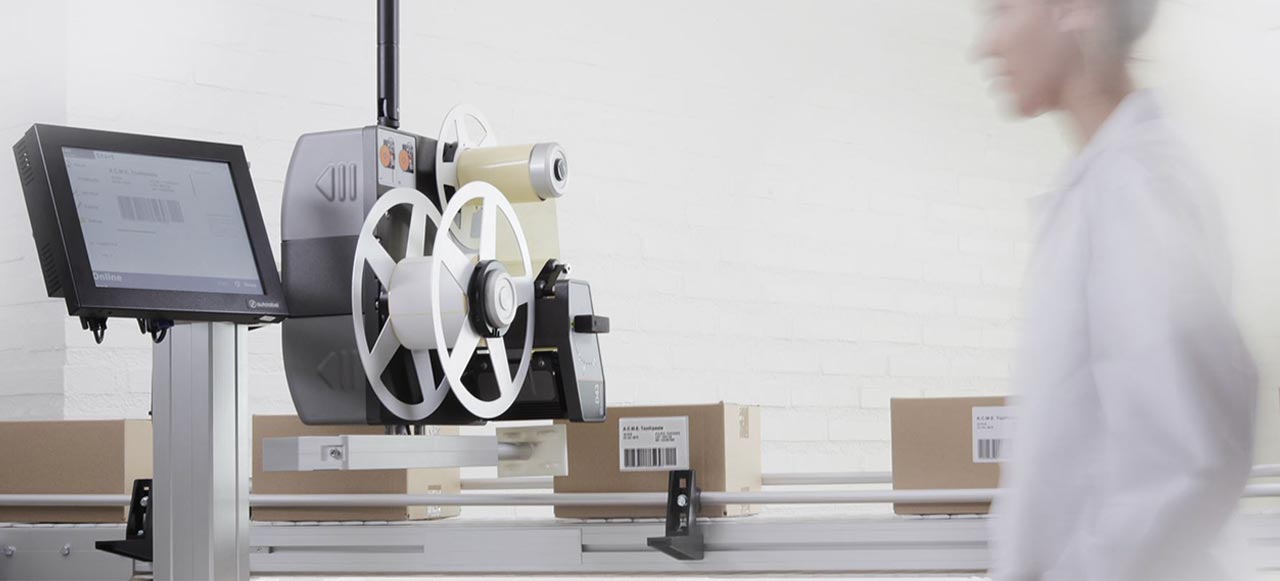 Final word
Speed, scalability, factory conditions, retailer requirements – there are lots of factors to consider when choosing your carton coding technology. That's why it pays to work closely with an equipment supplier like Matthews Australasia. We will ask you the right questions and use our years of industry experience and technology expertise to ensure you get the most appropriate solution for your application.